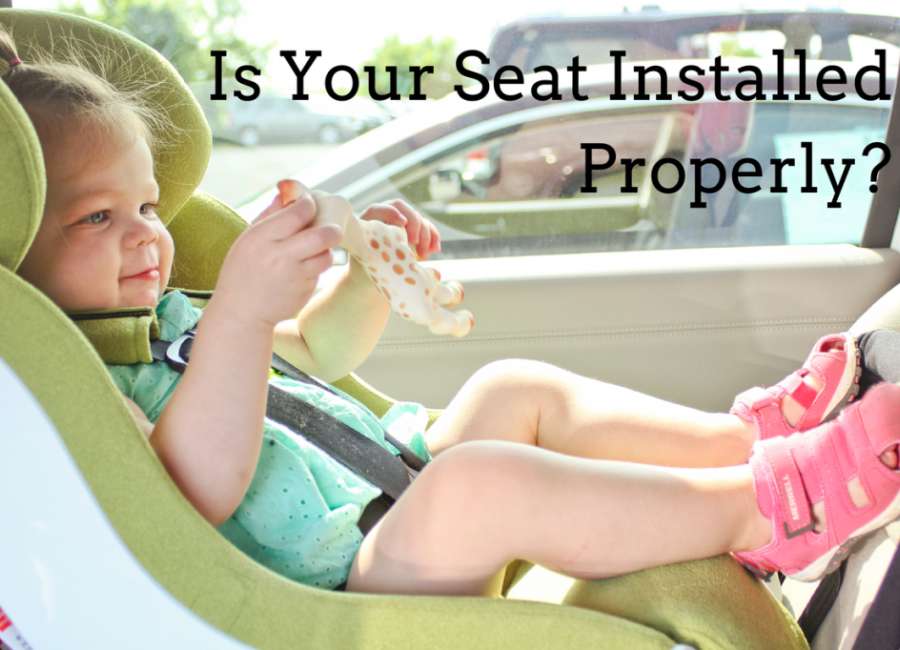 Nearly 60 percent of child safety seats are used incorrectly – putting children at risk, according to the National Highway Traffic Safety Administration.
The Coweta Solicitor's Office hopes to change that, at least locally. Staff at the solicitor's office, along with the Georgia State Patrol Newnan Post and Coweta County Sheriff's Office, will be running a child safety seat check Tuesday at the Coweta County Fair. Certified Child Passenger Safety Technicians will check to make sure child safety seats are being installed and used properly and, if not, they will help parents and caregivers learn the right way to install and use the seats.
The safety check will run from 6 to 8 p.m. and will be held on the drive near the entrance to the midway. If you're heading to the check, simply tell the parking attendant.
In addition to the special safety seat event Tuesday, techs at the Coweta Solicitor's Office and GSP will do checks by appointment.
The solicitor's office started doing the checks about a year ago, but has primarily been working with those who received tickets for safety seat violations, said Kelly Thompson, pretrial diversion coordinator for the solicitor's office.
Now they're getting the word out that the inspections are available to everyone.
In the national study of safety seat misuse, the vast majority of drivers – 73 percent – said they were "confident" or "very confident" that their seats were installed and used correctly. Of those, 45 percent were doing at least one thing incorrectly.
Part of the problem is "a lot of people don't realize the importance of doing it right. It's not just throw them in there and they are good," Thompson said. "Hopefully we can start teaching people and getting the word out that they can come to us and get some information."
When a child is properly hooked into a child safety seat that is properly installed and is the correct seat for the child, it greatly reduces the risk of death or serious injury.
"We don't want to see bad accidents with children involved," Thompson said.
Through the pre-trial diversion program, some participants who are unable to do community service because of work obligations are instead purchasing new child safety seats. The solicitor's office has given some seats to Piedmont Newnan Hospital for new mothers, and some for drivers who were ticketed for child restraint violations. If someone comes to a seat check with an inappropriate seat, "we can replace it with one that fits better," Thompson said.
Thompson has seen some pretty serious misuse in the past year.
"They will strap a child in a car seat and set it on the seat of the car" – without hooking the safety seat to the car itself, she said.
Another big problem is putting kids in booster seats who aren't old enough for them. "Three-year-olds don't need to be in a booster," she said. "I think it's a general lack of knowledge of where this child fits in the grand scheme of seats."
Children should stay in a harnessed car seat until they outgrow it before moving to a booster. Four years old and 40 pounds is a minimum for moving to a booster, according to Safe Kids.
Car Seats for the Littles recommends age 5 as a minimum for a booster seat. Once a child moves to a booster, it is important that the child stay properly seated, so the seat belt is always in the correct position. If the child is slouching, bending over, or otherwise not sitting property, the seat belt doesn't offer the same protection.
Other common problems Thompson sees are kids who aren't strapped in tightly enough, and chest clips that aren't in the right place.
Harness straps should be snug – snug enough that you can't pinch and hold the strap. And chest clips should be at armpit/chest level – not around the belly.
When someone comes to her office for a safety check, "we teach them how to use it and teach them different safety factors in the car that most people don't think about," Thompson said. One of those factors is projectiles – things in the car that could injure a child in a crash – or even when the driver has to slam on the brakes.
"Another big thing I see is all the junk strapped to their car seats, mainly infant seats. They'll have 16 toys strapped to that thing – and hard toys, too. Stuff that could knock a baby out if they hit them just right," Thompson said.
Technicians don't do the installation for parents and send them on their way – instead, they teach them how to property install and use the seats themselves.
When coming for a seat check, drive your regular vehicle and, if possible, bring the child who rides in the safety seat, Thompson said.
Thompson and Darnell Myers are the child passenger safety technicians at the solicitor's office, and can do checks during regular business hours. To make an appointment, call 770-254-2646.
Every state trooper is a certified technician, and troopers can do seat checks when they are not on the road responding to accidents. For a seat check at the Newnan Post, it's recommended to call in advance, at 770-254-7201.