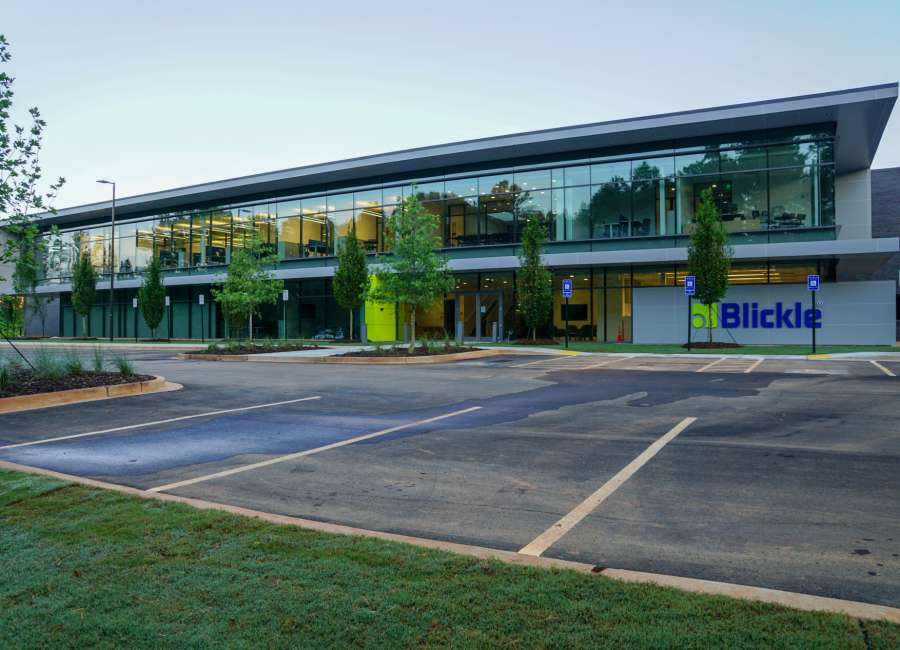 Blickle U.S.A., which manufactures and distributes wheels and casters, has officially opened its U.S. headquarters at the Coweta Industrial Park.
The company hosted a celebration Friday, Sept. 14.
The company employs manufacturing, engineering, laboratory, operations, customer service, marketing and sales personnel at the new facility, covering an area of 55,000 square feet. The site has room for further expansion of the facility to an area of more than 200,000 square feet, in order to accommodate expected growth.
Scott Chahalis, president of Blickle U.S.A. and longtime Coweta resident, said about 300 people attended the grand opening, and 80 of those attendees were customers.
"Customer response to our grand opening exceeded our expectations as has our growth to date," Chahalis said. "We are absolutely delighted to be a part of Coweta County."
Chahalis was the prior president of Colson, a manufacturer of chair casters, light-, medium-, and heavy-duty casters and wheels, which ran Albion Industries in Newnan. Albion closed its Newnan location in 2016 during a company consolidation.
Chahalis said Blickle has about 25 employees, some whom were previously employed by Albion. He said the Coweta County Development Authority was instrumental in the company's decision to relocate from North Carolina.
"It was a pleasure working with Amanda Fields, Greg Wright and Trae Westmoreland," he said.
Wright is the former president of the CCDA. Westmoreland is currently the CCDA president, and Fields is also on the CCDA staff.
Westmoreland said the event was "truly world-class."
"The grand opening was a reflection of the Blickle's commitment to our community, the passion they have for their customers and their vision for the industry," Westmoreland said. "Locating Blickle will have a positive impact on our community for years to come. It creates jobs and opportunities for our citizens and for our region. The Coweta County Development Authority is excited and encouraged that a world-class company chose Coweta County for its U.S. headquarters."
In a previous Newnan Times-Herald interview, Chahalis said the new German-style apprenticeship program appealed to him when making the decision.
"We need good, technical machinists and welders and forklift drivers," he added. "Just another reason to locate in Coweta."
Blickle is a family-owned business, headquartered in Rosenfeld, Germany. The company was founded in 1953 by Heinrich Blickle. After Blickle's death in 1961, his wife Elisabeth took over as managing director. Today, Blickle's son, Reinhold, runs the company as executive partner, along with his wife, Denise Blickle, and Walter Wager.
The Blickle Group currently employs more than 800 staff members worldwide, according to its website.