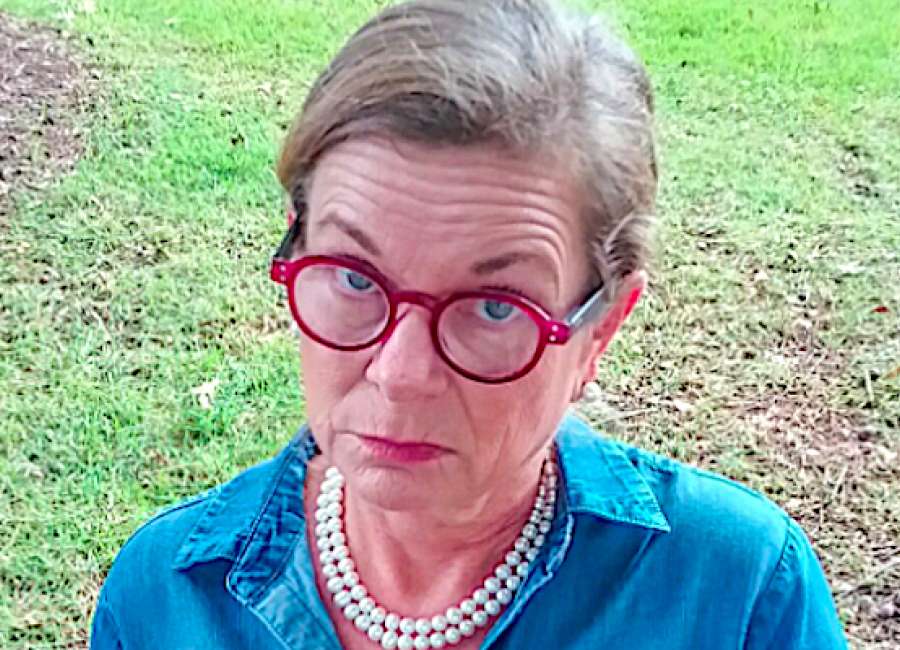 Dear Miss Pearl, 
What rule do you follow regarding wearing white pants after Labor Day?
Let's start by clarifying that we are talking about white jeans. It's time to put the white pedal pushers and culottes up until next spring. 
I follow the "thermometer" rule regarding wearing white jeans. If the temperature is over 70 degrees, I wear my white jeans and don't care WHAT month it is. 
Lots of people wear white jeans year 'round, and I don't have a problem with that as long as they aren't wearing a spring colored top in January. 
Others, however, abide strictly by the "old school" rule in that white should never be worn after Labor Day or before Easter. 
To each his own. It is perfectly okay to bend some rules as long as you look cute and use your "nice" voice!
Dear Miss Pearl,
Am I the only person who gets irritated when someone with a full buggy uses the self-checkout register?
No, you are not the only one. Many of us feel that self-checkout should only be used if you have a few items.
 And I am sure I am not the only person who has seen people bag items that they did not scan. Imagine that! 
The real issue seems to be getting people who want to work. Most stores with self-checkout have one 10-15 items or less line, six regular lines, and six self-checkout registers, but there are only two regular lines open. 
WHY? Who wants to wait when you can do it yourself? 
And it seems to never fail that whenever I am using self-checkout there seems to be a malfunction that requires an employee to come to my rescue. 
I hope the people waiting on me to finish up aren't in too big of a hurry!
And Another Thing...
Accessorizing an outfit is usually something we equate with women. Men don't really have too many options aside from ties, pocket squares and cuff links. 
Some of you, however, may have noticed that men have a new option...socks. I love a man who wears a pair of fun socks with his suit or business attire. 
Big has yet to embrace this trend, but Little and Baby enjoy making a statement with their socks. You might think a gentleman is an uptight stick in the mud until he sits down and you get a peek at his socks. 
Seeing this side of his personality usually calls for a change of opinion – yes, it does! Remember the mullet hairstyle made famous by Billy Ray Cyrus? Business in the front, party in the back? Fun socks are much more attractive on men than the mullet. Business up top, party on the bottom. Step out of the box and wear a pair!
Miss Pearl is one of Newnan's leading authorities on modern etiquette. She gladly lends her advice to everyone whether they want it or not, because, "After all, it's all about the children and setting a good example for them." 
Her videos are available on her Facebook page and YouTube channel. She can be reached at misspearl678@gmail.com