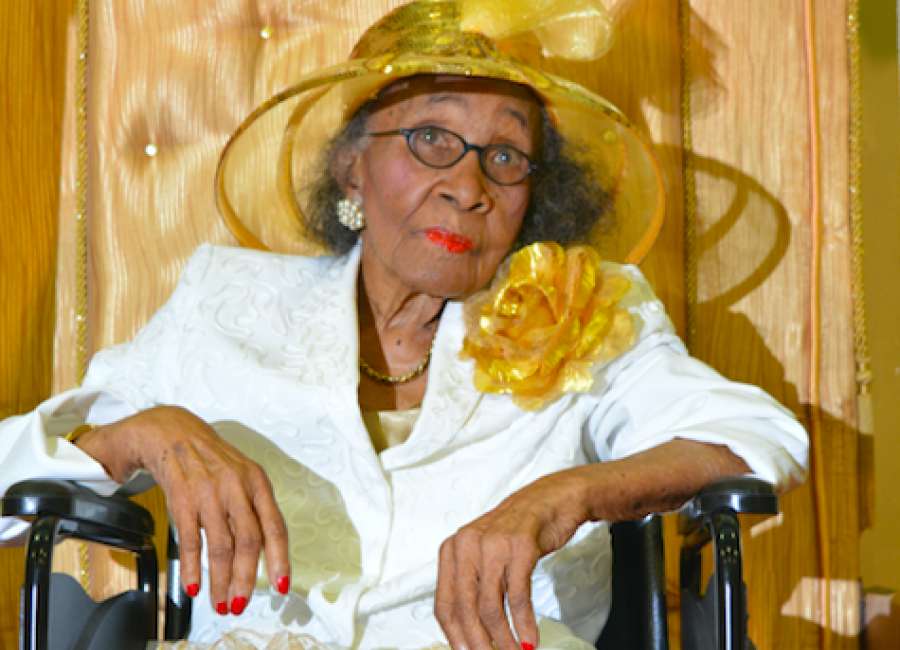 Louise Andrews celebrated her centennial (100th birthday) this summer with family and friends with an elegant birthday celebration.

Andrews, or "Granny" as her loved ones call her, was born July 19, 1918. When asked what her secret was for a long life her response was simple: "Serving God." She watches Glory to God TV every day. The television station specializes in gospel music and news. She also said she takes plenty of naps and makes sure she gets her chicken eggs each day. Her favorite song is the gospel song, "Let Your Light Shine." She loves flowers, especially roses, which are her favorite.
An American woman can expect to live, on average, until age 86.7, according to the Social Security Administration. About one out of every four 65-year-olds today will live past age 90, and one out of 10 will live past age 95.