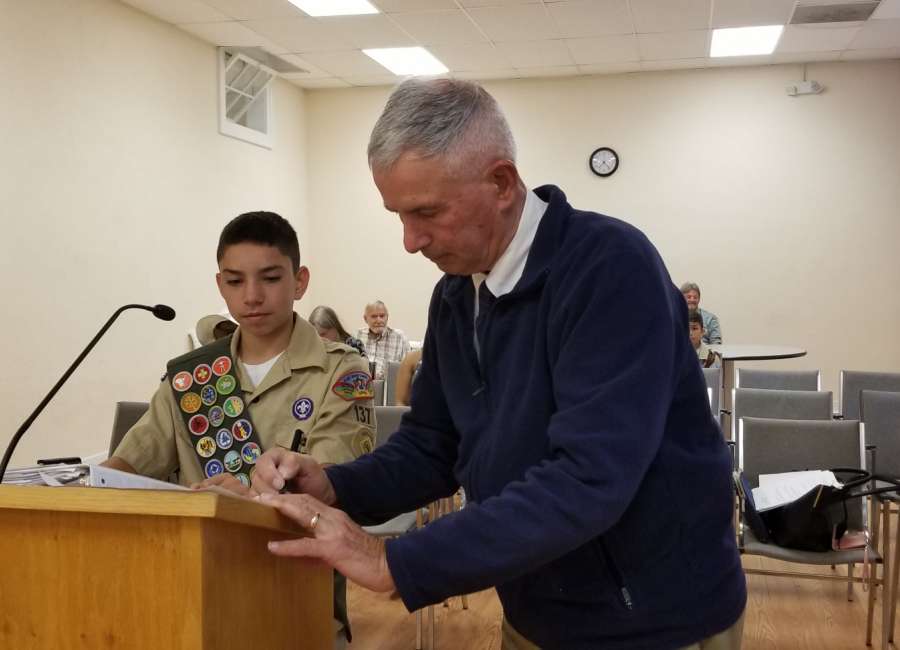 A family cemetery behind the Grantville City Hall will soon get a facelift by a local Boy Scout.
As a part of making the transition from a Boy Scout to an Eagle Scout, Micha Alba Jr. asked City Manager Al Grieshaber if he could work on the cemetery as a Eagle Scout project.
"I want to trim trees and bushes and document graves," Alba said.
The family cemetery belongs to the Arnold, Norwood and Moreland families. There are at least six unmarked graves, according to a compilation about Coweta cemeteries by the Coweta County Genealogical Society.  
Lt. Daniel Norwood and Pvt. Thomas A. Norwood are among the Confederate soldiers buried at the cemetery, according to findagrave.com, an online gravesite collection.
Alba, who has been scouting since he was 8 years old, plans to start on the project at the end of the month or the beginning of October.
Grieshaber said the city will provide a dumpster, a water connection and anything that is needed while Alba is working on the project.
"The city can't donate money to his project, although individuals can donate items," Grieshaber said.
Alba said he will add new fencing, which will not have a closing gate.
"Someone donated the fence panels, but I need to buy post concrete and gravel," Alba said.
The scout said he is trying to find supplies at cheap prices. The project's estimated cost is about $1,200, according to Alba.
Councilman Alan Wacaser offered to help with vinyl post costs.