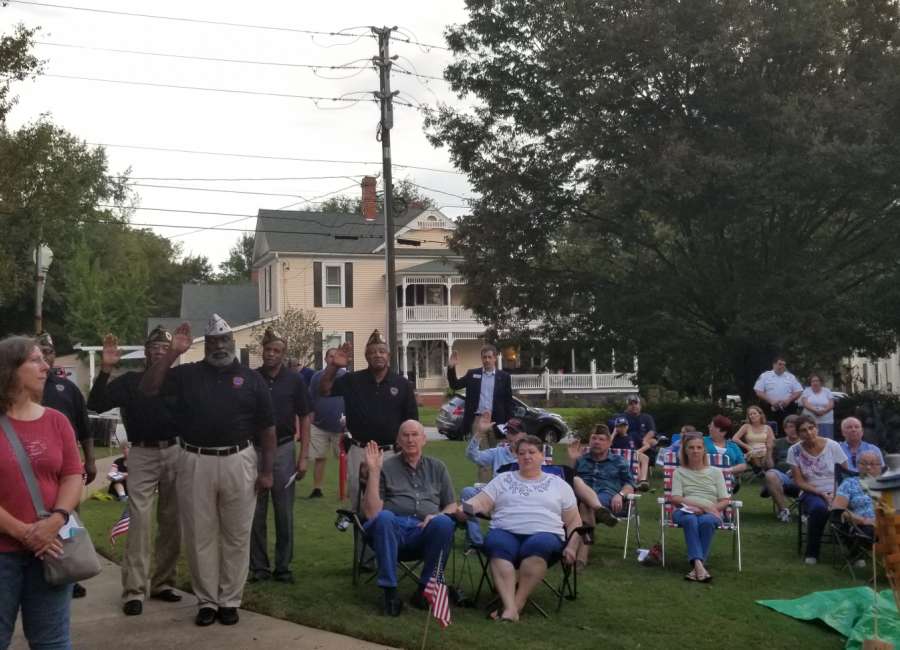 Cowetans reflected on 9/11 and its impact on country on the 17th anniversary of the terrorist attack on the World Trade Center in 2001.

On Tuesday evening, Verna Funk with the Boy Scouts of America hosted a 9/11 memorial at Newnan's Veterans Memorial Plaza honor America's fallen with a candlelight vigil.
The ceremony at the Jackson Street park focused on the importance of never forgetting 9/11 and always remembering patriotism and the freedoms America's flag represents.
For the first time this year, Pray Coweta held a Patriot Day prayer gathering at Wadsworth Auditorium on Tuesday night as well. About 500 people attended the event which included music, a presentation to public safety agencies and prayers for various segments of society.
Read the Thursday edition of The Newnan Times-Herald for full coverage.