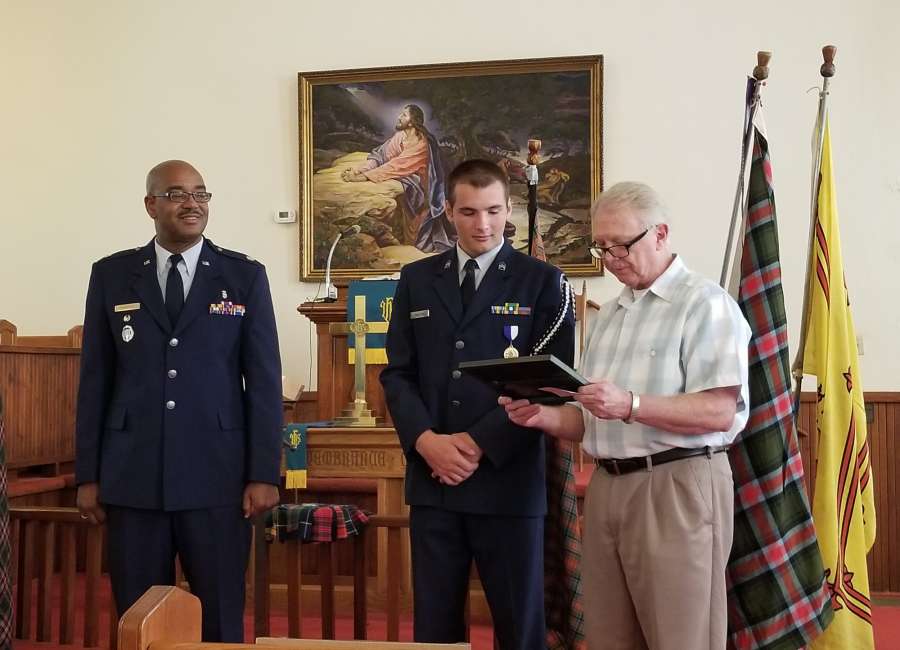 Austin Shelton, group commander of the U.S. Air Force Junior Reserve Officer Training Corps (JROTC) at Newnan High School, recently received an Allen-Lee Honors certificate.

Shelton, a senior at Newnan High, is a member of Allen-Lee Memorial United Methodist Church in Lone Oak. The church started Allen-Lee Honors in 2014 to honor people who have received a once in a lifetime achievement. Shelton is the ninth person listed in Allen-Lee Honors, and he was recognized at the July 30 worship service.
Each Allen-Lee Honors recipient receives a certificate. There also is a permanent listing on the church's website.
Col. Arthur Davenport, who leads the Newnan High JROTC program, attended the service and spoke about Shelton's leadership qualities. Michael McFarlin, the church's pastor, presented the certificate to Shelton.
In addition to JROTC, Shelton is also active with 4-H, showing horses, and competing in rodeos.