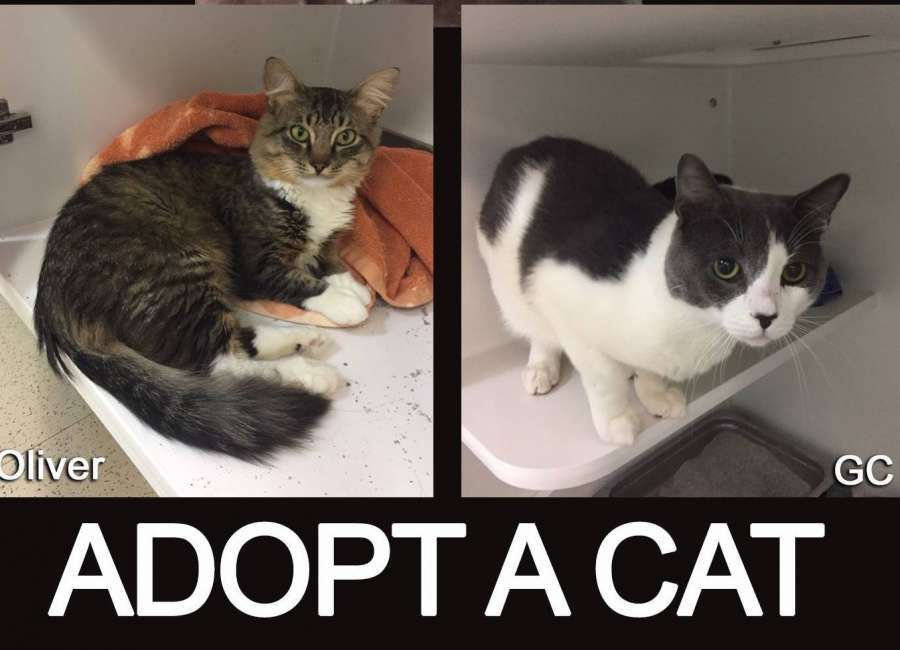 Update: An outbreak of parvo in puppies at the shelter was discovered Friday and all dogs are under quarantine. Saturday's event will take place as scheduled, but only cats and kittens will be available for adoption. 

"We can't take a chance of letting an animal out with parvo," said Associate Administrator Eddie Whitlock. Parvo is a highly contagious virus that is often fatal. 
* * * 
In order to help combat severe overcrowding at the Coweta Animal Services shelter, two special adoption events will be held Saturday.
Adoption fees will be $35 for kittens under four months, $15 for cats, $65 for puppies and $35 for dogs. Heartworm positive dogs are free to adopt. Adoption fees include spay or neuter surgery, the first round of shots and a microchip.

As of Thursday, there were 143 dogs and 169 cats at the shelter – a total of 312 animals in a shelter that is only meant to hold 200, according to Associate County Administrator Eddie Whitlock.
For the past several years, there have been few healthy animals euthanized at the shelter, but with the high numbers, that can't continue. Starting this week, the humane society will be provided with a list of the eight dogs and eight cats that have been at the shelter the longest.
If those animals are not pulled within a week, they will be euthanized, according to an email sent to The Newnan Times-Herald.
'We're doing the best we can not to euthanize adoptable animals. That is the goal,' Whitlock said. 'There are some animals that have been at the shelter for a very long time and aren't going to get adopted. The humane thing to do is not to let them stay cage bound.'
Whitlock said the NCHS has been great to work
with, and the two organizations have helped get many animals shipped to other states where there is a lack of adoptable animals.
'I can't say enough about the Newnan Coweta Humane Society and what they've done to help at the shelter,' Whitlock said. 'We're pleased to have an organization like that that is working with us on a daily basis.'
He's said he's hoping for a great turnout at Saturday's event.
For more information about the NCHS call 404-805-4910.