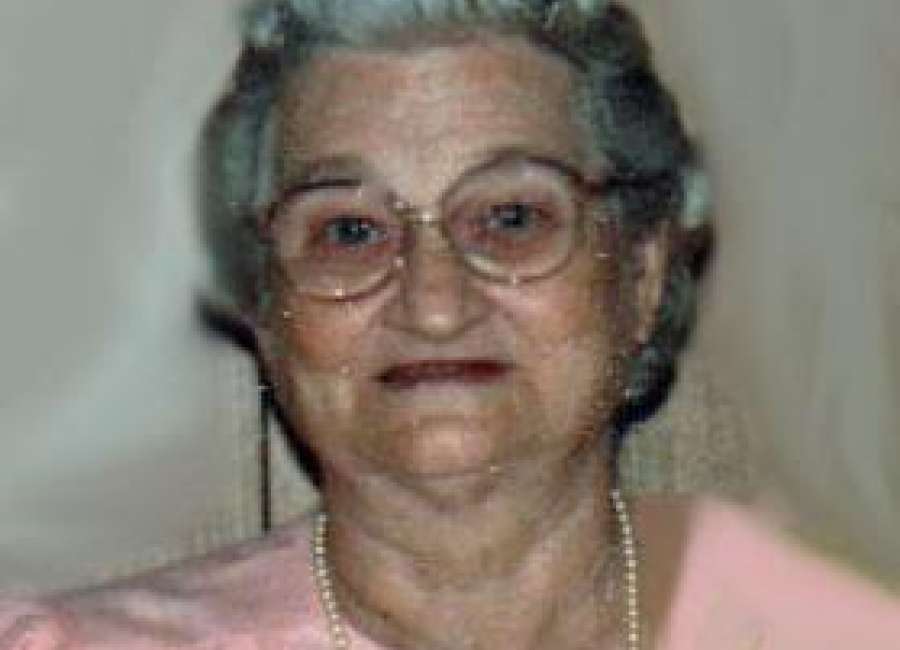 Sara Elizabeth Richardson Marks was born June 23, 1922 in Carroll County, and died August 8, 2018 in Newnan.  
She was one of seven children born to the late James Omer and Elsie Carden Richardson.  She was also the last surviving of those children.
In addition to her parents and siblings, she was preceded in death by her husband of 65 years, William Franklin Marks; sons, Robert Lee Marks and Jimmy William Marks; her grandchildren, John Patrick Harris, Suzanne Lee Moore, William Allen "Will" Moore and the infant son of Robert and Patsy Marks.  
She is survived by her daughters Syble (Marks) Harris (and John) Caldwell, Sylvia Marks Wilson and Sue Marks Moore; and a daughter-in-law, Patricia McDade.  
Her grandchildren are J. Mark Harris (Gail), Karen Harrison (Hollis), Elaine Elder (Bill), Marci Day, Sherry Akin, Enola Taylor (Scott), Angie Willene Franke (Phil), Sharon Fields (Duane), Cathy Tweedell (Chris), Malcolm Moore (Misty), William Moore (Crystal) and Jeri Moore.  
There are 26 great-grandchildren and 9 great-great-grandchildren.  
Funeral arrangements are by McKoon Funeral Home at 38 Jackson Street, where the family will receive friends on Friday evening, August 10 at 6-8 p.m.  
The service to honor her life will be on Saturday, August 11, 2018 at 4 p.m. in the McKoon Chapel with Reverend Malcom Moore officiating.  
Interment will follow at Oak Hill Cemetery.  
Online condolences may be expressed at www.mckoon.com .
McKoon Funeral Home, 770-253-4580.