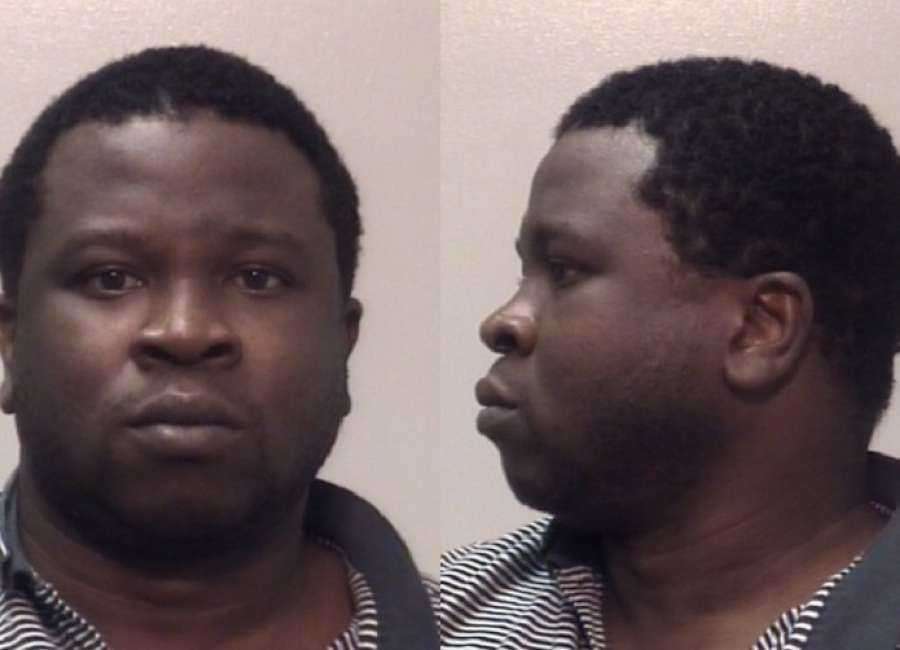 (Editor's Note: Charges filed against the defendants are subject to change or be dismissed by the state. The indictment of a person by a grand jury or otherwise is an accusation only and that person is presumed innocent until and unless proven guilty.)
A former nursing assistant at Newnan Health and Rehabilitation may be heading to trial for his role in the death of a 98-year-old patient.
Hakim Ogunkunle, 43, of Atlanta, was indicted by a Coweta County Grand Jury in July on two counts of felony murder, aggravated battery and exploitation of an elder person.
According to police records, Edna Warren died during surgery after Ogunkunle reportedly broke her leg in May 2017.
Warren's death triggered a probe by the Georgia Bureau of Investigation, which found cause to charge and arrest Ogunkunle.
According to the police report, Ogunkunle told investigators he was getting Warren ready for breakfast when she became combative and began kicking him. When Ogunkunle held her legs together to keep from getting kicked, he said he heard a cracking sound in her leg.
Warren was taken to Piedmont Newnan Hospital, where she underwent emergency surgery and died during the procedure.
Ogunkunle remained in jail for more than a year, but was granted bond in July. His attorney, Charles Cauble, said his client never intended to hurt Warren.
"Hakim lives every day with a heavy heart knowing that Mrs. Warren was injured under his care," Cauble said. "This was a tragic accident and Hakim would never intentionally hurt anyone, particularly a frail and defenseless patient he was trying to help."
Shooting
A Newnan man was indicted for shooting another man while he sat in his car on Fairmount Street.
Roylondo Jamorio Cook, 33, was charged with aggravated assault, possession of a firearm during the commission of a felony and possession of a firearm by a convicted felon.
According to the indictment, Cook shot Riley Holloway through Holloway's car window after a brief interaction in November 2017.
Holloway, who was struck in the leg and head, was flown to Atlanta Medical Center for treatment, Newnan Police officials said. He survived the attack.
Cook was arrested a short time later.
Cook is no stranger to the Coweta County court system.
According to a separate indictment, he pleaded guilty in August 2003 to helping slit a woman's throat while burglarizing a home on Lovelace Street. Three other people were also charged in the case.
Cook was sentenced to 10 years to serve in prison.
Shooting
A Coweta County man will head to court for shooting his brother.
The grand jury indicted Christopher Ruben Aguilar, 48, for aggravated assault and possession of a firearm during the commission of a felony.
According to police records, Aguilar shot his brother in the stomach at a home on Jade Point in December 2017.
Aguilar admitted to investigators with the Coweta County Sheriff's Office he had spent the majority of his day arguing with his brother over money.
His brother was taken to Grady Memorial Hospital for treatment. He survived the attack.
Child molestation
A Coweta County Grand Jury indicted a teenager for allegedly molesting three neighborhood children.
Brandon Michael Kinder, 18, was charged with three counts of aggravated child molestation, two counts of aggravated sexual battery, seven counts of child molestation and aggravated sodomy.
According to the indictment, all three victims were under the age of 7.
Law enforcement officials said Kinder lived near the children in a Newnan apartment complex.
Kidnapping
A Coweta County man may be heading to trial for allegedly kidnapping and assaulting a woman outside a Newnan hotel.
Floyd Finley was indicted on charges of kidnapping with bodily injury, two counts of aggravated assault under the Family Violence Act, aggravated battery under the Family Violence Act, terroristic threats, theft by taking and criminal damage to property.
According to arrest warrants, Finley reportedly forced his victim into the passenger side of her car and drove away in August 2017.
He then allegedly beat the woman until she lost consciousness outside a Newnan hotel.
The arrest warrant said Finely also held a meat cleaver to the victim's neck and threatened to kill her.
The suspect then took the victim's Nissan Altima and intentionally crashed it into a tree, the document read.  
The victim survived the attack, but had several bruises and lacerations, according to the arrest warrant.