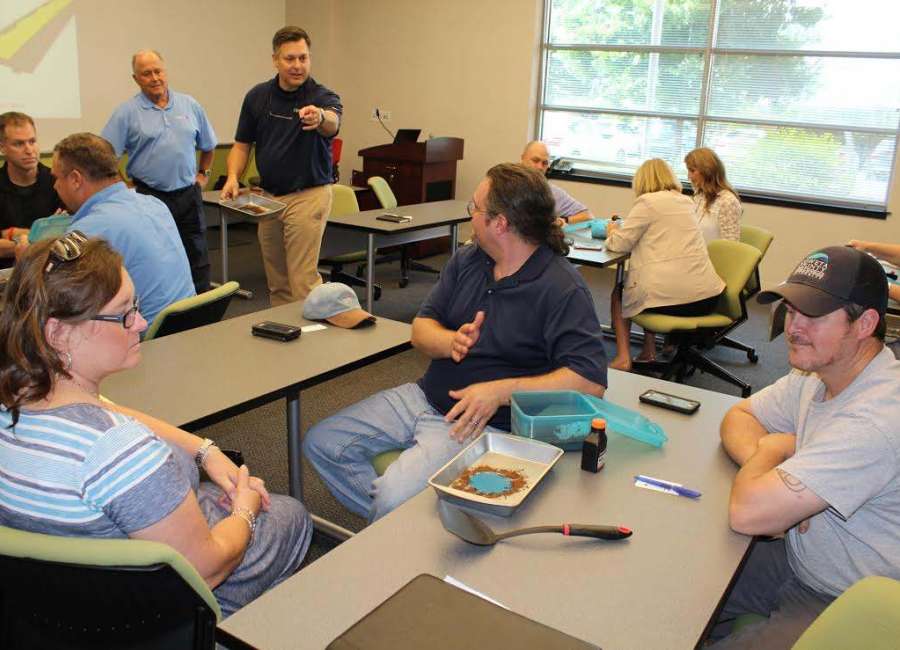 Slips, trips and falls cost the American workforce thousands of dollars each year, according to Chris DeGeorge of Martin Safety Solutions.
DeGeorge spoke at a recent meeting of the Coweta Safety Council and shared tips on preventing these types of accidents.
"This is a broad, broad subject," DeGeorge said. "We live in an imperfect world where accidents are simply going to happen, despite our best efforts.
According to DeGeorge, slips, trips and falls are the second leading cause of workplace fatalities, ranking only behind motor vehicle accidents.
These types of accidents typically cost a workplace $40,000 per incident.
Some of the causes of slips, trips and falls may not be obvious to an employer, DeGeorge said.
He noted while a slippery floor is often a concern, a too-dry floor – in a sawmill, for instance – can be just as bad.
DeGeorge told the group it's important to raise awareness about these safety concerns with their workers.
He showed some of the new products available to help prevent accidents. A tool lanyard, for instance, can prevent an accident down below if a worker who is on a ladder accidentally releases a tool.
DeGeorge handed out samples of SpillFix, an absorbent sweeping compound that quickly cleans up a variety of spills.
DeGeorge also mentioned a "red tag program" in which misplaced and no-longer-needed tools are given a red tag and placed in a designated area at a company. The program prevents tools from being in places where they shouldn't be, where they can possibly cause an accident, according to DeGeorge.
The Coweta Safety Council meets monthly at The Summit in Newnan.