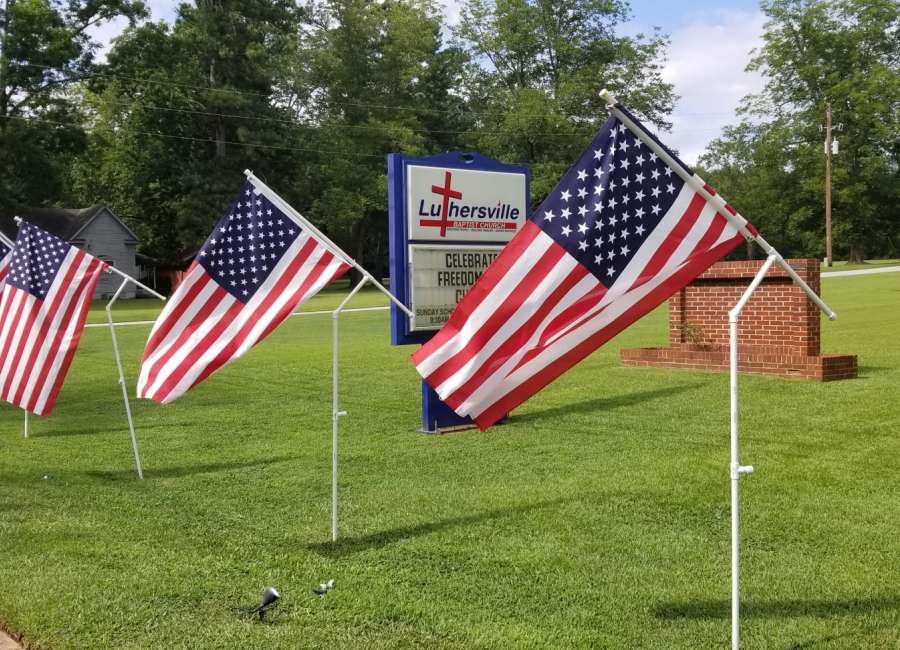 America's birthday is celebrated each July 4, and Coweta churches often hold services with a patriotic flavor during July.

This year, the patriotic gatherings started in June. Dr. Tom Price, former U.S. Secretary of Health and Human Services, spoke at the Freedom Celebration on June 24 at First Baptist Church in downtown Newnan.
The Freedom Celebration is held annually. In addition to Price's comments, the service included a presentation of the colors and music featuring First Baptist's choir and orchestra along with Dr. Leo Day, dean of music at Southwestern Baptist Theological Seminary in Ft. Worth, Texas.
Macedonia Baptist Church, 1504 Macedonia Road, held a Celebrate Freedom community event on June 30.
The event was "an outdoor family event, full of interactive games for all ages, food trucks and more," said Peggy Holloway of Macedonia.
Celebrate Freedom was held at Welcome Road Baptist Church on July 1.
Churches were also part of community July 4 events.
A first-ever Independence Day fireworks was held July 3 in downtown Grantville. Change Church brought Christian musicians to the event and sponsored a motorcycle and Jeep show. The church gave prizes to winning entrants.
Moreland's July 4 celebration is centered on a barbecue sponsored by three area churches – Bethlehem Baptist Church, First Baptist Church of Moreland and Moreland United Methodist Church.
Allen-Lee Memorial United Methodist Church in Lone Oak had a booth at the Grantville fireworks and at the Puckett Station Arts and Crafts Market on July 4 in Moreland. Allen-Lee sold baked goods as part of an ongoing fundraising effort to make its building handicap accessible.
Members of Liberty Christian Church were also at Puckett Station, selling their cookbook.