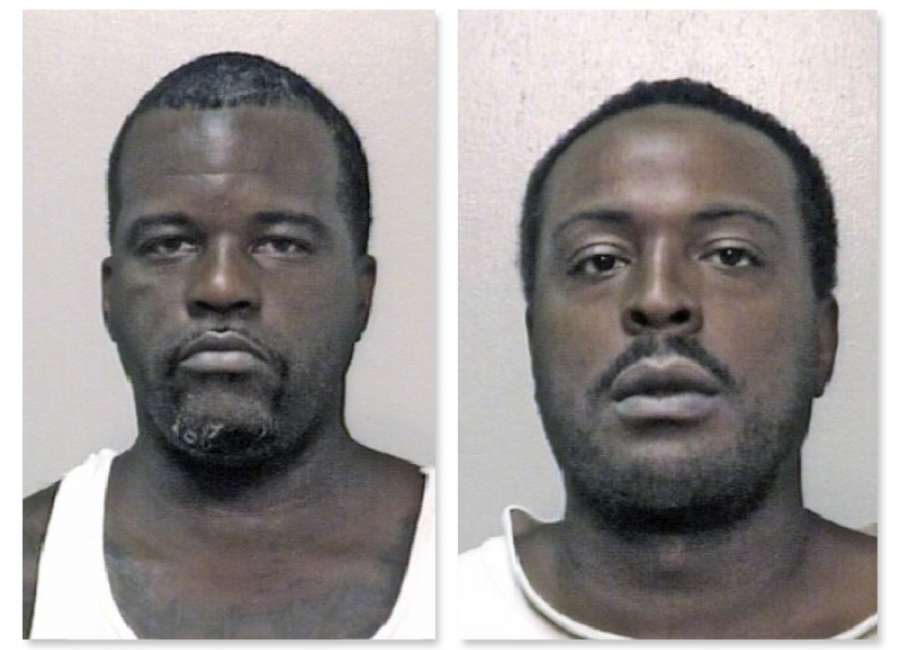 Two men accused of abducting a local man and holding him against his will for several days remain in jail without bond.

Calvin Roberts, 40, and Bernard Marquise Arnold Jr., 36, are currently facing charges including aggravated assault with a firearm, false imprisonment and kidnapping.
On the afternoon of Aug. 5, Roberts and Arnold were driving down Johnson Ave. near Paul Street, when they spotted the victim walking, according to Sgt. Chris Robinson with the Newnan Police Department.
The two men jumped the victim and beat him with a handgun before placing him in their car and returning to a house on Marianne Street, where the victim was forced to stay until being released on Tuesday morning, Robinson said.
Police said the victim was not assaulted during his time inside the home, but was beaten up Tuesday evening by an unknown assailant. Both incidents appear to be drug-related, Robinson said.
Tuesday evening, police searched the home on Marianne Street and arrested Arnold. Hours later, Roberts was arrested in his Palmetto home. Police said the investigation remains ongoing.
Both men remain in jail after being denied bond by Magistrate Judge Robert Stokely during their first appearance hearing on Wednesday.