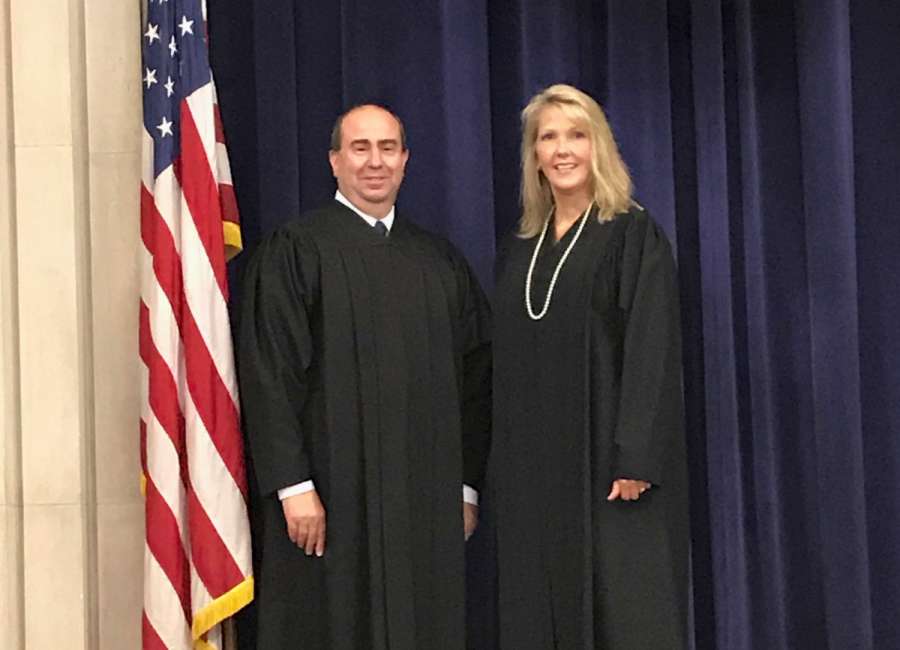 Cowetan Angela Munson has been sworn in as a U.S. immigration judge.
Munson, who was named as division coordinator for the Newnan Division of the U.S. Attorney's Office of the Northern District of Georgia in January, was named to the LaSalle Immigration Court. The LaSalle ICE Processing Center is located in Jena, La.
Munson was appointed by Attorney General Jeff Sessions and will begin hearing cases this month, according to a press release from the U.S. Department of Justice's Executive Office for Immigration Review.
Munson was one of 23 immigration judges sworn in at an investiture ceremony Aug. 10. It was the largest immigration judge investiture since at least 2010, according to the Justice Department.
Munson is a 1990 graduate of Georgia State University and received her law degree in 1994 from Tulane Law School. She has worked as an assistant U.S. attorney for the Northern District of Georgia since 2005. From 1998 to 2005 she was assistant U.S. attorney with the Organized Crime and Drug Enforcement Task Force for the Northern District. From 2011 to 2012, she was a resident legal adviser to the U.S. Embassy in Baghdad, Iraq. Munson was a candidate for Coweta County Probate Judge in 2016.
Last year Sessions introduced a streamlined hiring plan to ensure immigration judge candidates move efficiently through the hiring process, according to a press release. As a result of those efforts, the judges sworn in last week were hired in approximately 266 days, down from an average of 742 days a year ago.
"Hiring more immigration judges and reducing the time it takes to hire a judge are two key elements reducing the pending caseload of immigration court cases," Sessions said. "EOIR Director James McHenry should be commended for making tremendous progress on both fronts since he became acting director in May 2017. Under his leadership, we are making great strides toward having an immigration court system that serves the national interest."