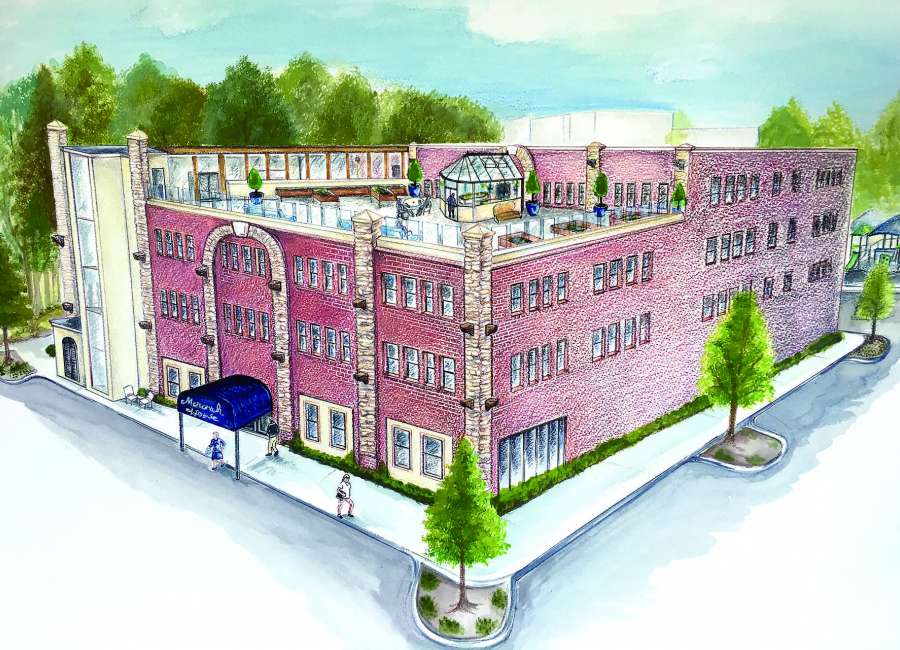 Imagine a Seniors' Community where your every need is anticipated while your independence is fully respected. 
Rather than a one-size-fits-all of activities, Monarch House residents are free to chart their own course every day, with the comfort of knowing help is there at a moments notice when needed. 
A staff of caregivers with warm hearts and an appreciation of each resident as an individual with life experiences that could easily be transcribed into best sellers, we are so very proud and humbled to serve our residents.
Through careful design and after almost two years of planning and construction, we are now open as our first residents have settled in to this marvelous home. 
Spacious private suites with luxury features found in the finest homes and condominiums, all opening into unique community settings; including a vintage drug store diner where ice cream floats and milk shakes are sipped while listening to oldies on the juke box, playing shuffle bowling, pinball, skeeball & billards. 
Of course we have high-tech computer devices and offer social media to our residents that want to follow friends and relatives on Facebook, but our vintage soda fountain is reserved as a yesteryear retreat that invokes youthful memories. 
A grand piano situated adjacent to our luxury lounge is a comfortable setting for friends and family gatherings. Monarch House residents view their favorite movies in our state-of-the-art theater with a huge screen and comfortable leather recliners. 
Calling all Green Thumbs! 
The open rooftop garden and a grand solarium offer our residents year-round gardening opportunities. Within the walls of Monarch House are high-tech fire & safety features, emergency call stations and attentive staff on hand 24 hours a day to provide the attention and care to our resident family.
Now for the best part of all. We offer fixed rate pricing, rather than increasing the monthly rent as residents require more assistance, whether it be medications management, assistance with bathing or other activities of daily living that become difficult as one ages. 
Oh yeah, let us brag a little about the dining experience.  You've all seen the most impressive meals that compel you to take a snapshot of the presentation…but the food tastes like cardboard. We are experts at "multi-tasking." 
Our food is pretty and it downright tastes good! With special dietary needs in mind, each dish is carefully prepared and we also ask our resident family to suggest and request their favorites. Our Master Chef is
the best!!
With only 41 private suites and our resident family growing steadily each day, we encourage you to reserve a private tour!
TO ARRANGE A PRIVATE TOUR please contact us via phone at (678) 552-9867, BY TEXT AT 404-433-4113, or by email at: Vic@monarchhouse.net.
Monarch House provides secure, high-tech and comfortable assisted living for seniors, along with lots of amenities and activities for residents to take advantage of, and a 24-hour staff of caregivers ready to help when needed.