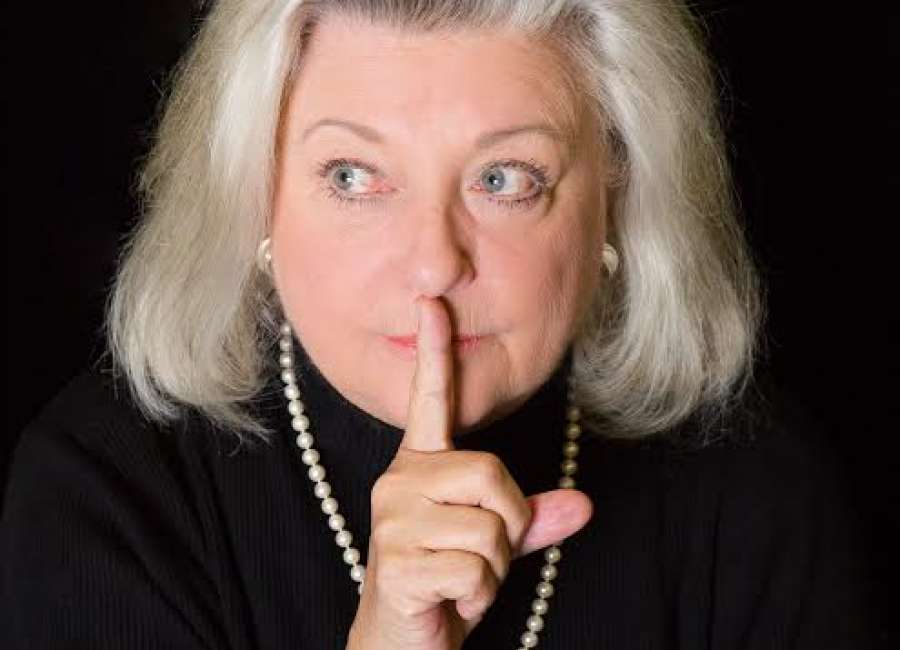 Lee St. John has a secret.
The witty, yet delightfully devious Southern belle has used her savvy skills with prose to bamboozle readers for years.
But St. John's sheepish deception, among many other secrets, will be revealed on Tuesday, Aug. 7, as the writer unveils her new book titled, "She's A Keeper! Cockamamie Memoirs from a Hot Southern Mess."
As a self-proclaimed "rogue-Southern belle," St. John said she will "spill the tea" on her misadventures growing up and raising a family in the deep South.
The Newnan woman said her wild, yet truthful shenanigans prompted a name change – to protect her family, more than anyone else.   
"Lee St. John is a pseudonym I use when I'm writing," she explained. "I have two adult, millennial sons named Lee, 32, and John, 24. I consider myself a saint having survived raising them."
St. John said her "true identity" is only the beginning, as the book humorously delves into every detail of her life – from successes to fiascos – and everything in between.  
While the book is a comical, light read, St. John said the manuscript is actually a memoir to her sons.
"I had a lifetime of memories and I wanted to get them down before I died," she said. "I kept thinking, 'I need to write a book.' I thought it was going be a little more serious, but this book is humorous.
"It starts with me as a only child in a small Georgia town. I share my stories and the antics I got myself into," she continued. "But I also tell their (sons) story and my parent's story. I want them to know it's okay to have fun when you're an adult. I am giving them a gift they can look back on when they're 50 or 60 years old."
St. John has already shared some of those amusing tales with the public.
She has been a contributing columnist for The Newnan Times-Herald for several years, putting her own unique spin on daily life in the South.  
St. John likens her work to American humorists and columnists Erma Bombeck and Lewis Grizzard – both of whom she called her "heroes."
She said her new book tells people to "lighten up" and enjoy life.
"If you can't change things in life, you can at least laugh at it. I think I tend to find the funny side in everything," St. John said. "People need to relax a little bit and not be so serious all the time."
The release party for St. John's new book will be place on Tuesday, Aug. 7, at the Coweta Central Library. The event will start at 6:30 p.m.