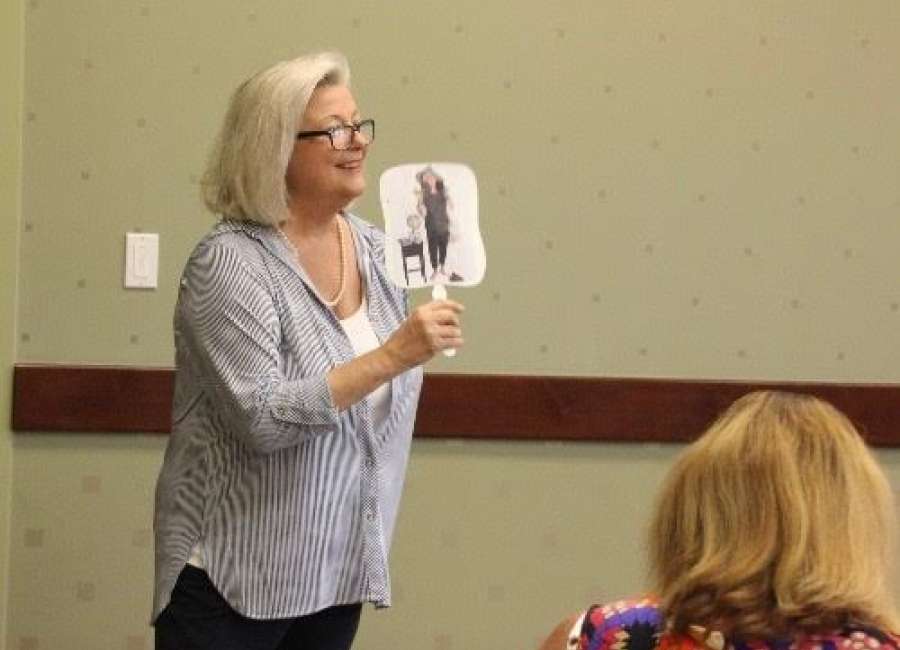 Lee St. John shared her deepest, darkest secrets with dozens of people as she revealed her new book during a release party at the Coweta Central Library.
The manuscript, titled, "She's A Keeper! Cockamamie Memoirs from a Hot Southern Mess," provides intimate and humorous details on St. John's misadventures growing up and raising a family in the deep South.
St. John is also a columnist for The Newnan Times-Herald and shares similar stories with the community.  
She said that while the book is comical, it began as a memoir for her two sons, Lee, 32, and John, 24.
The author also admitted the two men provided her a pseudonym to use when she dishes on the family gossip.  
St. John said "She's A Keeper" is now available online.