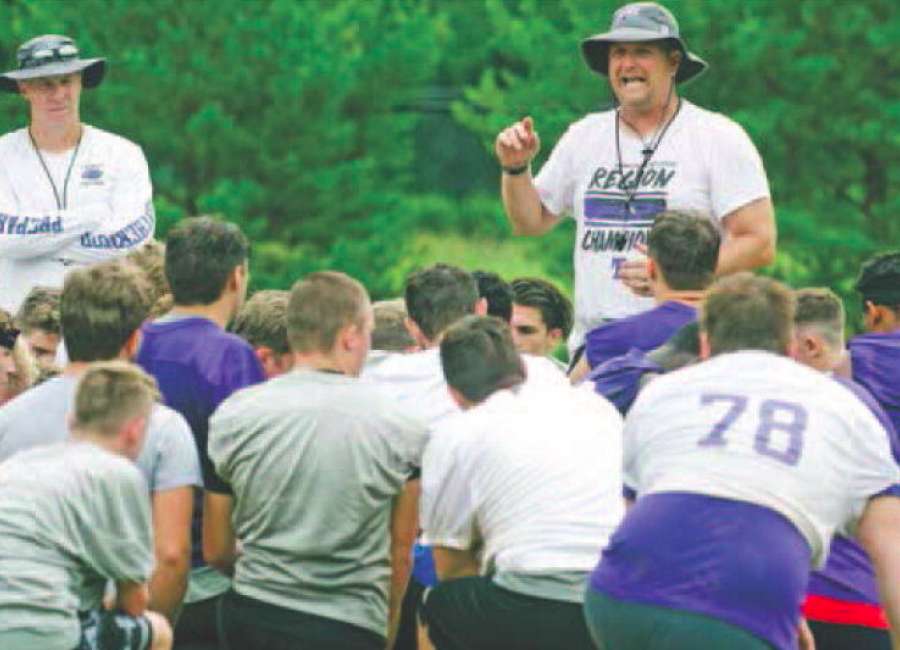 Trinity Christian's football team must feel a little bit like a group of nomads.
It hasn't dampened the spirits of second-year head coach Kenny Dallas as he moves his team into the GHSA starting with the season opener against Northeast Macon on Aug. 17.
'Summer is very important for high school football programs if you want to be a championship football program,' Dallas said.
'In single A we are working with smaller numbers. In larger programs you have a lot more onesport athletes to deal with. In single A programs you are dealing with baseball guys, lacrosse guys and basketball guys,' Dallas said In his first year as head coach at Trinity, Dallas led the Lions to the state GISA Class AAA Finals before losing to Valwood.
'One big challenge that we had to overcome, but I am proud of our kids for dealing with it is scrambling to practice. We are turfing our field, we lifted every day at Explosive Mechanics because our weight room is being built and all of it is happening at the same time,' Dallas said.
Dallas and his coaching staff have had to get creative when it comes to practicing. Sometimes the Lions have used the outfield at the school's baseball field, other times they have journeyed to Peachtree City and worked out at the MOBA soccer complex. That gave the Lions the chance to workout on a 100-yard field.
Trinity has spent this week practicing at a field on the South Metro Church campus.
It's a part of the bigger picture for the direction Trinity is moving in when it comes to its football program.
'It's a challenge with how you compete in the summer, so we go four-days-a-week Monday through Thursday and we mixed in a number of 7-on-7 camps and we also went to our first 11 on 11 camp,' Dallas said.
Regardless of how the Lions have had to practice this summer, Dallas and the Lions' coaches are making sure the players are going to be in shape come the season opener at home on Aug. 17 against Northeast Macon.
'One of my goals is to makes sure our guys get a volume of work in the heat so when we hit August our kids are ready and their bodies are ready. I don't worry too much about our baseball guys who are traveling, because they are out in the heat,' Dallas said.
'We talk to our kids all the time and one of the concepts of our program is not making excuses,' Dallas said. 'We talked early this summer about how we have a really big challenge, but there is a big blessing coming at the end of it.'