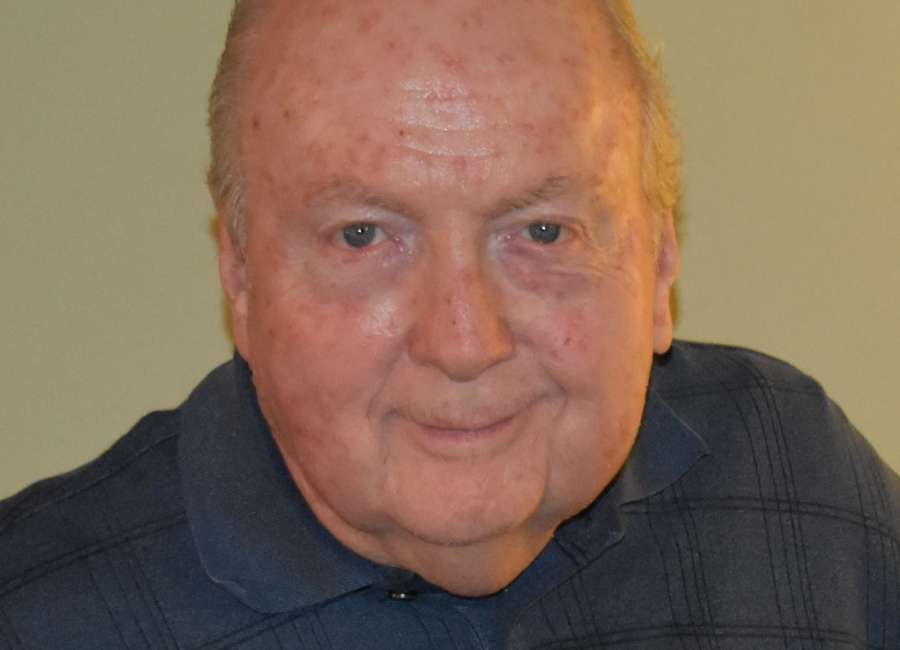 Lark Hemrick was a great fan of his hometown team, The Atlanta Braves.
In baseball lingo, when something just does not go according to the plan, it is referred to as a being thrown a curve ball.  Well, Lark was pitched a pretty disastrous curve ball when he was only 17 years old.  That was the day that a fun-filled trip to go swimming landed him in the hospital with a diagnosis that would render him a quadriplegic for the rest of his life.
As anybody who knew Lark well would understand, he stepped into that curve ball and tore the cover off it as he hit it out of the park.  He was blessed by friends and family who rallied around him as he dealt with what, for many, would be a disastrous event.
In the 51 years since that summer day, Lark put his steely determination to good use and met life full face forward.  His abiding faith in a God who would neither leave him nor forsake him assured him that if he gave life his all, God would do the same.
Consequently, Lark never complained about his circumstances, and his attitude towards life would never let him "give up or give in" – from day one until the very end.  
Consequently, he was a great inspiration to so many people during his lifetime.  He was born in Newnan, on August 18, 1950, a son of the late Harold Eugene and Ruth Elizabeth Barnes Hemrick.  Lark's father died rather early in life, so Lark became the man of the house and rode herd on all his nieces and nephews who saw him more as a cousin than as a stuffy uncle.  It was a role he cherished.
Surviving Lark are his siblings, Colon Hemrick and his wife Barbara, Betty Davis and her husband Danny, Nan Rogers and her husband Marty.  His nieces and nephews include, Craig Hemrick, Matthew and Kelly Myers, Chad and Carla Davis, David Rogers, Erin and Tim Cooper.  Their children include Mackenzie and Karis Myers, Caleb and Lawson Myers, Ella and Addison Davis, Tripp Cooper.
Lark's quality of life was, in a large part, possible because of the excellent medical care he received over the years.  Dr. Vijay Patel, Dr. Bo Mann and Dr. Donald Leslie were diligent in all they did to make his life as problem free as possible.
There can never be enough said about the role of caregivers in the life of someone who faces great challenges and desires to live independently.  Helen Spain, Martha Smith, Marie Payton, Georgeana Page, Ernie Bowles, Gene Tully and Nancy Smith were tireless in their efforts on Lark's behalf, and he was always quick to point that out.
Funeral arrangements are by McKoon Funeral Home at 38 Jackson Street where the family will receive friends on Thursday evening, August 30 between 6-8 p.m.  The life of this good man will be honored in a service to be held in the chapel of McKoon Funeral Home on Friday, August 31 at 2 p.m. led by Pastor Matthew Myers and Pastor Dan Odom. Interment will be in the historic Oak Hill Cemetery.
In lieu of flowers, the family has suggested that Lark's life be remembered by a memorial contribution to The Shepherd Center in Atlanta which was instrumental in initiating a course of treatment for him soon after his accident. His being a man of great faith, one might also consider a gift to Welcome Road Baptist Church or Macedonia Baptist Church.  
If Lark could leave any message at all for those who knew him or simply needed to be encouraged, it might be John 14:27: "Peace I leave with you; my peace I give you. I do not give to you as the world gives. Do not let your hearts be troubled and do not be afraid."  
Online condolences may be expressed at www.mckoon.com
McKoon Funeral Home   770-253-4580