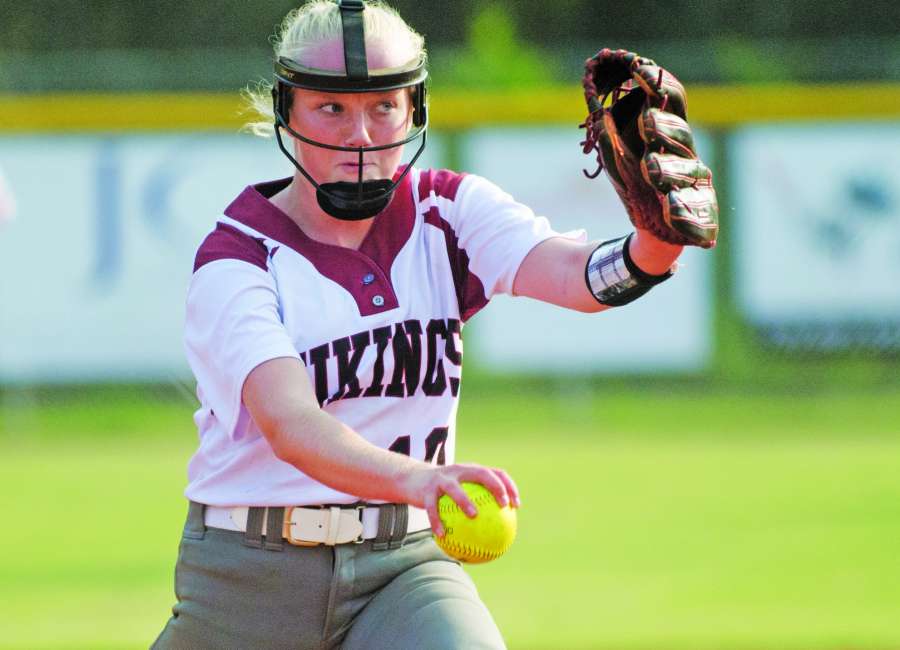 The Northgate Lady Vikings softball team enters the 2018 campaign without a senior on the roster.
That means veteran coach Lisa Skelton will have to rely on a squad loaded with 10 juniors for leadership.
Northgate enters the year trying to replace two all-county selections including catcher Charla Echols, who will join her sister Ebonee at Michigan State and outfielder Liz Sebastian.
The Lady Vikings will try to improve on last year's 12-12 record and first-round loss to Harrison in the Class 6A playoffs.
Northgate got off to a fast start of over first-year Georgia High School Association opponent Trinity Christian on Monday, rolling to a 15-0 victory.
The Lady Vikings got a bigger test on Tuesday on the road against Newnan.
Skelton is optimistic her young team can make a deep run in the playoffs.
"We have had a great preseason," Skelton said. "All the girls know how to play. We have been focusing on specific positions and making sure we know what we want to do with our offense and our defense. We have been narrowing it down to certain focuses and when we come together for the big picture, it a well oiled machine."
Two pitchers well share time in the pitching circle season for the Lady Vikings, including Alissa Bollinger and sophomore Madison Lumpp.
Junior Sasha Morawietz could also see time as one of the Lady Vikings' pitchers.
Veteran depth also returns to the infield with Gracie Storey, Natalie Heath, Ashley Kent, Hope Futral and Madison Edwards expected to see plenty of action.
The Lady Vikings also bring back depth to the outfield with Audrey Baxter.
Sophomore Carleigh Chastain transferred into Northgate this season and is also expected to play in the outfield.
Junior April Jernigan also returns after contributing to the outfield last year.
Sarah Turi and Alexis Brannon will step in at catcher replacing Echols, a four-year starter. 
Echols only struck out one time in her senior season en route to multiple All-County Offensive Player of the Year accolades. 
"It's really big hitting shoes to fill," said Skelton. "I think she was the best catcher in the state and hitting-wise she will be hard to replace. Sarah and Alexis will do fine behind the plate."
The Lady Vikings have a couple big test against some county opponents to open the season.
After opening the season on Monday against Trinity Christian, a newcomer to the GHSA, the Lady Vikings played at Newnan on Tuesday.
Northgate also travels to East Coweta on Friday for a game against the defending state Class 7-A champions. They will also play McIntosh that night in Sharpsburg.
Skelton expects the Lady Vikings to be fundamentally sound headed into the season.
"I think I am going to be pleasantly surprised who comes through with the stick," Skelton said.
Northgate plays its Region 5-6A opener on Aug. 28 at home against defending champion Alexander.
The region again could come down to a three-way battle between Alexander, Northgate and South Paulding.
"We know it's going to be a tough battle between three teams for the region title," Skelton said. "Alexander and South Paulding should be very good again this year."