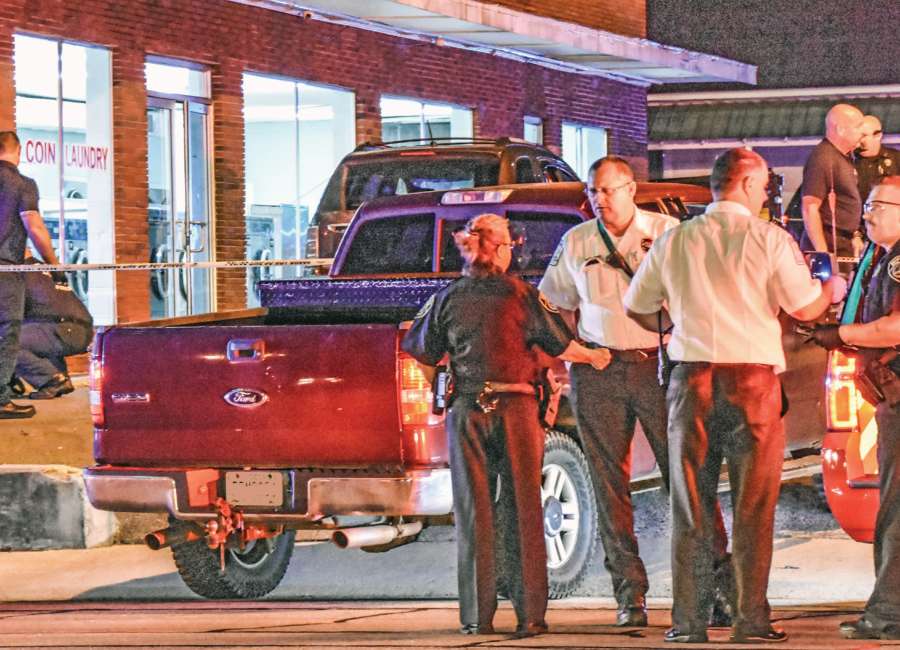 A man suspected of stabbing four people at a Newnan laundromat and kidnapping a 15-year-old girl is now in custody.
Adrian Garcia-Zamarron, 22, is currently being held in the Monroe County Jail facing charges of aggravated assault and kidnapping. The kidnapping victim appears to be unharmed, Newnan Police said.
The car used by Garcia-Zamarron was found abandoned earlier this morning along I-75 near the I-475 split, and the two were located walking on a nearby road by investigators around 10:45 a.m., according to Newnan Police Chief Douglas "Buster" Meadows.
Members from the Monroe County Sheriff's Office apprehended Garcia-Zamarron without incident and the victim was taken to a nearby hospital for evaluation, Meadows said.
The four victims from Friday night's stabbing remain stable at Grady Memorial Hospital.
The incident began around 11:30 p.m. Friday when Garcia-Zamarron entered a laundromat located on 102 Temple Ave. in Newnan.
According to Meadows, Garcia-Zamarron got into an altercation with four members of the victim's family, including her uncle, aunt and two cousins. Police reports state Garcia-Zamarron stabbed them before taking the victim from the scene in a white convertible.
All four were taken to Grady to be treated for their injuries. Two were flown by helicopter and two were taken by ground, according to Lt. Tate Washington with the Newnan Police Department.
Police are still looking for a motive in the incident, but said Garcia-Zamarron was familiar with the victim's family.
Garcia-Zamarron remains in custody in the Monroe County Jail, and police are making arrangements to transport him back to Coweta County.