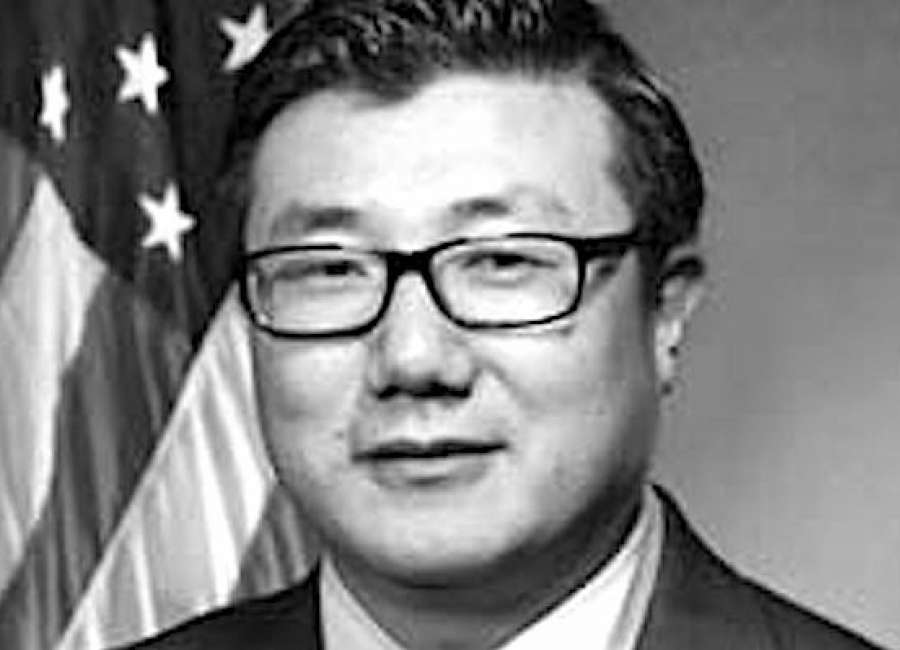 This Sunday, The Newnan Times-Herald takes an in-depth look into the world of methamphetamine abuse in Coweta County through a series of interviews with those who have witnessed first-hand the impact the drug has played in the community.  
•••
In response to the sharp increase in drug overdose deaths in recent years, President Trump declared a national health emergency to focus the nation's attention on the growing opioid epidemic.  

Georgia is not immune to the epidemic.  
Over 900 Georgians died from opioid-related overdoses last year and it is estimated that opioid abuse cost Georgia's economy a staggering $12 billion for 2016. By comparison, Georgia collected $11.7 billion in State income taxes for Fiscal Year 2017.  
Facing the staggering impact of the epidemic, the Department of Justice and our federal, state, and local law enforcement partners made fighting the opioid epidemic a top priority.
Specifically, the U.S. Attorney's Office launched Operation SCOPE (Strategically Combatting Opioids through Prosecution and Enforcement), a collaborative initiative using all of our enforcement powers to prevent illegally-prescribed painkillers, heroin, and synthetic opioids, such as fentanyl, from entering our neighborhoods.
While recent attention focuses on opioid overdose deaths, the escalating threat posed by crystal methamphetamine has receded into the background for the past few years.
However, methamphetamine use has surged.
According to the DEA, the number of methamphetamine users increased 61 percent from 2010 to 2014, while the number of new users increased 71 percent over the same period. The GBI Medical Examiner's Office reported a 46 percent increase in methamphetamine-related deaths in 2017.
This troubling upward trend will undoubtedly continue for the foreseeable future for several reasons. First, Mexican drug cartels are more adept at producing methamphetamine.  
Cartels import precursor chemicals from China or India to produce methamphetamine in clandestine "super labs" located throughout Mexico. They are producing more methamphetamine, and at a higher quality – e.g., over 90 percent purity, than ever before.
Methamphetamine sold today is more potent, more addictive and at least 40 percent cheaper than a decade ago.  
Long gone are the days of the meth dealer stealing cold medicine from local drug stores to cook low-quality methamphetamine. We face a different and more dangerous threat.
Second, liberal attitudes about recreational drug use may lead to more methamphetamine abuse. From 2007 to 2013, the number of recreational marijuana users increased by more than five million nationwide.  
While the long-term effects of recreational use of marijuana may be debated, research data shows that more than half of new illicit drug users began their drug abuse behavior with the recreational use of marijuana.  
Marijuana, like many addictive substances, primes the user's brain for harder stimulants, such as methamphetamine.  
Third, cartels have become emboldened and shrewd. Exploiting our "pop-a-pill-for-a-quick-fix" culture, drug traffickers are offering free samples of methamphetamine to create larger customer bases in new geographic areas throughout the U.S.
How do we turn the coming tide? Unfortunately, there is no "magic" pill. Methamphetamine addiction is not an acute condition that can be cured, but a chronic one which must be managed.
Addiction management strategies must be multifaceted and include a critical component requiring significant allocation of resources to addiction and mental health treatment, prevention and awareness campaigns to reduce demand.  
Equally important is reducing the supply of illicit drugs by aggressively prosecuting criminals who profit from exploiting individuals struggling with addiction. This effort must include seizing and forfeiting the proceeds of the drug trafficking activity – the very assets that were paid for with the destroyed lives of our families and friends.  
As a part of Operation SCOPE, the U.S. Attorney's Office implemented such a strategy with regard to fighting the opioid epidemic.  
In addition to prosecuting many former medical professionals and drug traffickers for opioid-related offenses, we are working with federal and state law enforcement, health organizations, addiction treatment professionals, research institutions, policy makers, community groups, and others to share information and best practices, raise awareness, and formulate a multi-faceted, collaborative approach to fight the epidemic.  
Collaboration among all the stakeholders has never been better, and we will ultimately curb the rising tide of opioid abuse through our sustained efforts.
While we are focused on fighting the opioid epidemic, we must not forget the proverbial "crystal" elephant in the room. In Georgia and across the nation, the public's attention must return to the threat that crystal meth increasingly poses to our communities, and put forth the same collaborative, multi-faceted effort to fight its rising tide.  
Our failure to do so now will inevitably lead to a public health crisis with a different name, but with potential effects more devastating than the current opioid crisis.
BJay Pak is the U.S. Attorney for the Northern District of Georgia.