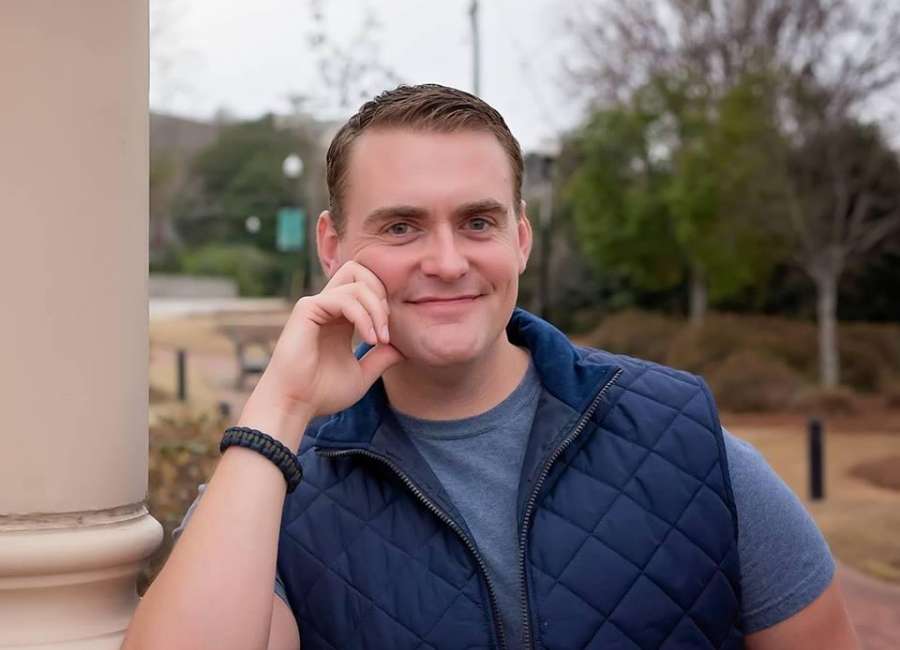 A third, and final, candidate for the Newnan City Council is hoping for the chance to to help shape the future of his community.
Summergrove resident and Army veteran Greg Heller, 31, is looking to continue a career of service by becoming the face and representative for the District 001 Post A seat.
The seat has remained empty since April when former Councilman Clayton Hicks resigned to pursue a new career opportunity in Florida. The district includes the SummerGrove and Stonebridge subdivisions that are comprised of many other young families like the Hellers.
"I look like my district," Heller said. As the youngest candidate in the race, the husband and father of two said he hopes to also represent the perspectives of so many others attempting to raise a family in east Newnan.
Heller's journey to Newnan began in a small town in Northwest Wisconsin where he grew up in a working-class household. His father was a high school dropout, but worked hard his entire career from the Marine Corps to the cement plant.
His mom did her best to raise two children but spent most of her career in various entry-level administrative positions. Despite his surroundings, Heller knew there was something more out there in the world and was determined to find out how to get it.
Heller wound up attending North Dakota State University and graduating with a Bachelor of Science degree in management communication.
He later joined the Army ROTC program in college and commissioned as an officer in the North Dakota Army National Guard after graduation.
He attended the University of Minnesota to receive a master's degree in education as well as a Master of Arts, also focused in education. For the next 10 years, he worked in education, business and the defense field.
His military career withstanding, Heller said he's always heard the call of public service – beginning at age 19 when he served on the board of directors for the City of Fargo Library System.
While in Minnesota, he was a member of the Scott County Board of Corrections and eventually served on the City of Newnan Parks Commission. He's a member of the local Veterans of Foreign Wars post and a member of the Warrior Brotherhood Veterans Motorcycle Club.
Five years ago, Heller arrived in Newnan – after being deployed to Africa – in an effort to be closer to his in-laws as they approach retirement. The Army reservist is now a senior enrollment officer for the E-Campus program for the University System of Georgia, working out of the University of West Georgia office.
With a career that has seen him traveling extensively for the military, Heller said raising his family in Newnan is a long-term mission. Evelyn and Milley, his two daughters, are almost 5 and 3 years old, so the opportunity to help shape the community they'll grow up in is something he says is near and dear.
"I love this city and want to ensure we keep our quality of life," Heller said. "We want to make sure the decisions we're making for our infrastructure are sustainable so we can get an idea of how things will look in 20 years. These decisions we make can ensure Newnan stays beautiful and wonderful for our kids so when they finish college, they'll want to come back here to raise a family, too."
Heller said working and collaborating with other municipalities is smart government – and he's pro-growth, especially when done smartly.
"That's what bothers me with politics," he said. "Our world isn't one extreme or the other. A new apartment complex or restaurant isn't necessarily the end of the world when you have people who analyze growth and its implications. You just have to listen to your audience, and that's essentially my platform – working for my neighbors and not any special interests."
Speaking to his platform, Heller said he's focused on issues like education, improving the local economy, support for public safety, health care and veterans services.
"Newnan has an amazing community of service members both active, Guard, Reserve and retired," he said. "Our veteran population goes unmatched in their dedication in the service to our country and community, and I am dedicated to promoting and establishing our city as the most vet-friendly places to live and visit."