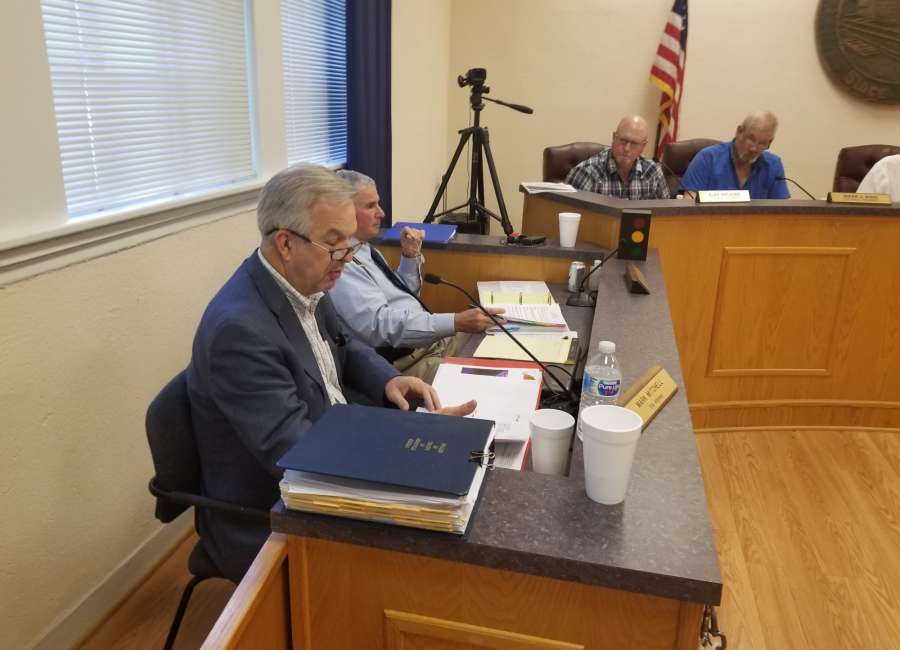 ]Grantville's mayor and council must decide if classes offering general education diplomas is part of their mission.

Local educator Shelly Smith has been teaching GED classes in Grantville for many years. For several years, she has been teaching in a downtown storefront.
"The space she has been using prior is about to be utilized for other purposes," Grantville  City Manager Al Grieshaber said. "She asked for space."
Smith has asked the city for meeting space with internet accessibility, restrooms, tables, chairs and a sign. 
Grieshaber said the mayor and city council discussed the issue of providing space for GED classes at a strategic planning session earlier this year. "I don't believe we came to a determination whether it was a municipal function," he said.
The council did decide that a request for space from Edified Teens did not fulfill a municipal purpose. The nonprofit wanted to offering tutoring services to youth in Grantville ni 2016. 
City Attorney Mark Mitchell said the city cannot give "a gratuity" to an organization unless that organization's purpose fulfills a function of the city. "If the council determined that that is a municipal function that provides some service for the city, you would not run afoul of that constitutional provision," Mitchell told members of the city council at a council meeting on Monday.
"It certainly sets a precedent for any other organization providing education services," Grieshaber said. "We only have so much space and so much facilities, and everything has a cost."
On Monday, Councilman Alan Wacaser recommended the issue be tabled for further study. "Not that I don't support it, I just think we don't understand it," Wacaser said. "We might be opening the door for a lot of other things."
Georgia's local governments are supposed to avoid duplication of service, to make sure taxpayers are not taxed twice for the same service. 
There are some Georgia cities that do provide some educational services. Many cities, including Newnan, have a library that they fund.
Twenty Georgia municipalities have their own school systems:  Atlanta, Bremen, Buford, Calhoun, Carrollton, Cartersville, Chickamauga, Commerce, Dalton, Decatur, Dublin, Gainesville, Jefferson, Marietta, Pelham, Rome, Social Circle, Trion, Valdosta and Vidalia.
The GED request was one of several the council postponed on Monday.
Wacaser said he wants to make sure he understands issues fully before voting on them. "I don't want people to think we're just putting things off for no reason," he said.
Councilman Mark King said the city's business "needs to be done right" adding that doing so may take some time.
Wacaser said the council may need to allow more time for deliberation. The council meets twice a month with a work session before the regular session.
"Maybe we should consider every other meeting being a work session. That might help, or we might not need that. There have been a few meetings when we ran out of time in the work session," Wacaser said.
Mayor Doug Jewell said the city used that system at one time – discussing items at one meeting and voting on them at the second meeting of the month.
Making a change to allow more time for discussion and fact-finding by council members is "something to think about," Wacaser said.