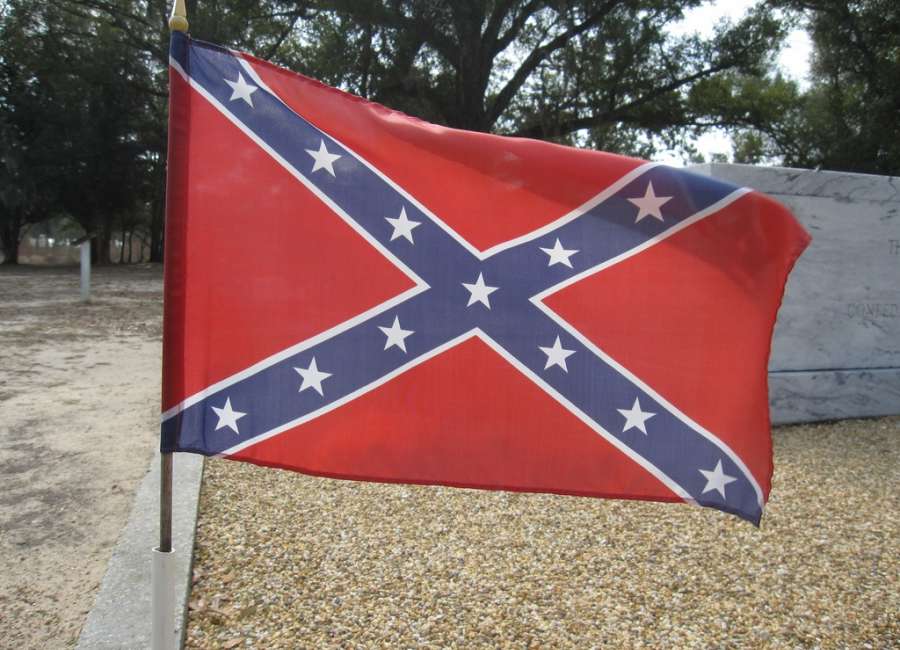 ALPHARETTA, Ga. (AP) — A Georgia city has decided to ban the Confederate battle flag from its annual Old Soldiers Day Parade, which began decades ago as a tribute to Civil War veterans.
The "divisive nature" of the flag was among reasons it wasn't allowed in a city-sponsored event, said James Drinkard, Alpharetta's assistant city manager.
The Sons of Confederate Veterans have used the flag in past parades, and also took part in this year's event. This year's parade was held Aug. 4 in Alpharetta, a suburb of Atlanta about 25 miles (40 kilometers) north of downtown.
"While we certainly supported their participation in the parade, because of the divisive nature of the Confederate battle flag and its various meanings to various people, we did not feel that it was appropriate for it to be part of an event the city itself sponsors and coordinates," Drinkard said.
William Lathem, a leader in the Sons of Confederate Veterans, says his group will try and bring the flag back in next year's parade.
The group views the flag as a symbol of southern heritage and history, and not white supremacy and the Ku Klux Klan, Lathem told WABE Radio.
"We believe in the proper display of the flag in a true historic and heritage-type setting, and as sons of Confederate veterans, we represent the men that fought for the Confederacy, and we're here to honor their memory," Lathem said.
"And the battle flag, of course, is part of what they were associated with," he added. "Certain hate groups like the Nazis, the Ku Klux Klan, the Aryan nations and others like that have misused not only the Confederate flag, but the U.S. flag and the cross of Christianity for decades."
Lathem said he hopes the flag will be allowed in the future.
"We know that we have our First Amendment rights and this came up back in 1996 during the Olympics," Lathem said. "The camp actually took the city (of Roswell) to court and the court decided in our favor. And if we need to go that route again — we'd rather not — but if we need to go that route again, we will.
___
Information from: WABE-FM, http://www.wabe.org/