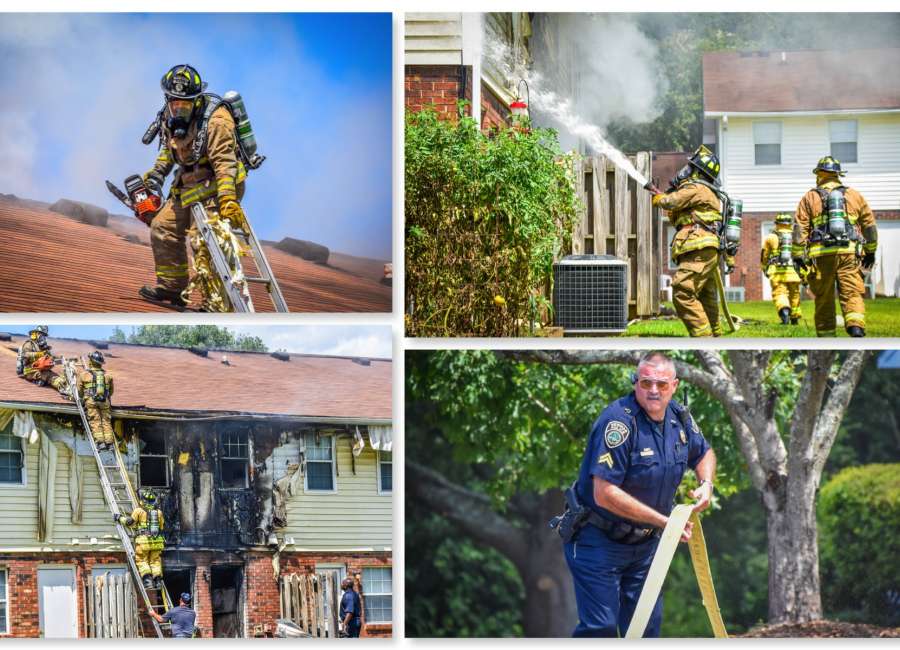 A family dog died in a house fire Sunday afternoon, according to Newnan Firefighters.

Firefighters were called to the Rolling Hills Apartment complex off Roscoe Road around 3:15 p.m.
CLICK HERE FOR A GALLERY OF IMAGES FROM THIS STORY
The fire began in apartment 803 when a woman was cooking. The fire quickly spread to the second floor and then into the attic, according to Battalion Chief Jeff Patterson.
Crews responded to the fire and had it extinguished within 20 minutes, Patterson said. The tenant was able to escape from the apartment unharmed, but her dog, a pit bull, perished in the fire, Patterson said.
The fire didn't spread to any other units, and the Red Cross was contacted to help provide shelter for the woman.
Approximately 11 members of the Newnan Fire Department responded to the scene, while several members of the police department assisted.