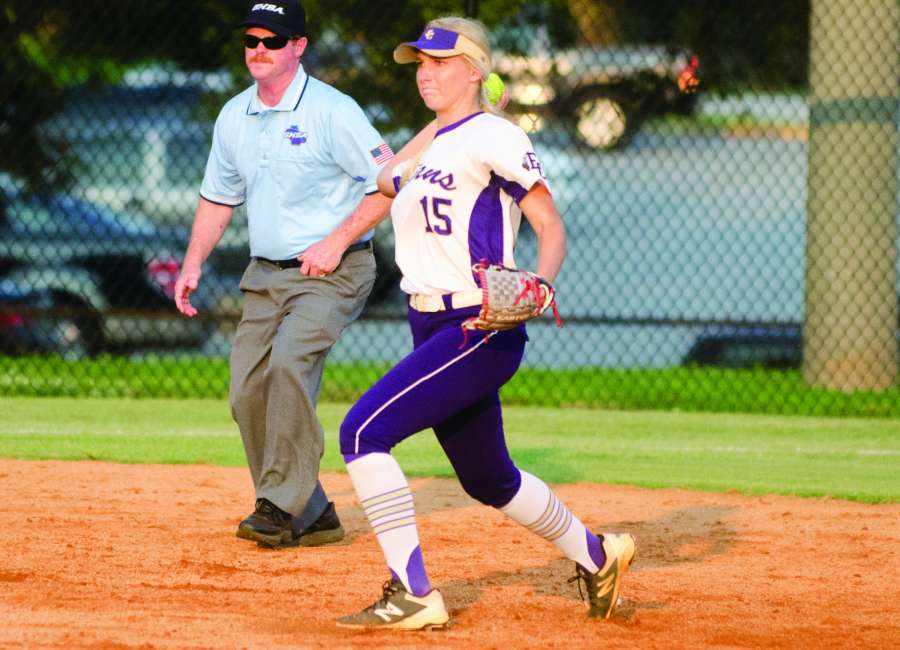 When East Coweta's softball program looks back on last year's amazing 36-0 record and Class 7-A state title, it will be a season filled with a lifetime of memories.
Now, however, with championship rings and other special keepsakes to go along with the team's historic season in their possession, it's time for the Lady Indians to put the 2017 season in the rearview mirror.
"It's like we have told the players and the parents, it's time to put that to bed and write another chapter and another book. We want to write our own story for 2018," head coach Franklin DeLoach said."
The season starts with replacing three seniors who signed letters of intent to Division I schools, including  Olivia Davis (Georgia State), Ashlynn Gunter (Georgia Southern) and Rachel Vaughan (South Carolina).
The Lady Indians got off to a fast start in defense of their title over the weekend, beating Hillgrove and Lassiter before holding off defending Class 5A state champion Locust Grove 4-3 in Monday's home opener.
Senior pitcher and infielder Kelley Lynch returns to the team after racking up a collection of honors, including being named the state's Gatorade Player of the Year. The Auburn commit posted a 14-0 record with a .0.45 ERA.
Lynch has had a busy summer with her travel ball team, including winning the 18--under national title last month.
Because she pitched so much during the summer, DeLoach will bring her along slowly in her return to the pitching circle.
However, she will still contribute with her bat playing shortstop until DeLoach feels she is rested enough pitch.
Lynch helped the Lady Indians to a victory over  Hillgrove with a three-run homer in the weekend opener.
Aniston Wright will also play an important role in the circle for the Lady Indians.
"We are going to go ahead and challenge her early," DeLoach said. "We are going to let her get her feet wet."
Sophomore Kylie Ferguson and freshman Jaliyah Holmes will also see time in the pitching circle.
East Coweta also brings back two three other All-County  selections in outfielders Carmen Prior and Lilly Agan along with junior first baseman Ansley Gunter.
Junior Caroline Lively returns to catch after earning second-team  all-county honors last year. Ashley Griffin will back up at catcher and also play in the outfield.
Olivia Cook and Macey Williams are expected to share time at third base.
Madison Lecuona, who was used defensively at times last year at second base, is ready to handle a bigger share of the load at the position.  
Ansley Duffey will play a backup role at both first base and catcher.
Senior Kristen Odum, Caison Byers, Hanna Miller, Katie Taylor, and Kenadie Cooper join a deep group of outfielders
"We are going to get all of them reps and see who can hit the high end pitching," DeLoach said.
The Region 2 7-A title should again come down to a battle between East Coweta and Newnan.
"We are going to have a target on our chest, so we are going to have to bring it every day," DeLoach said. "We are going to throw a lot of names and faces out there that some people might not recognize."