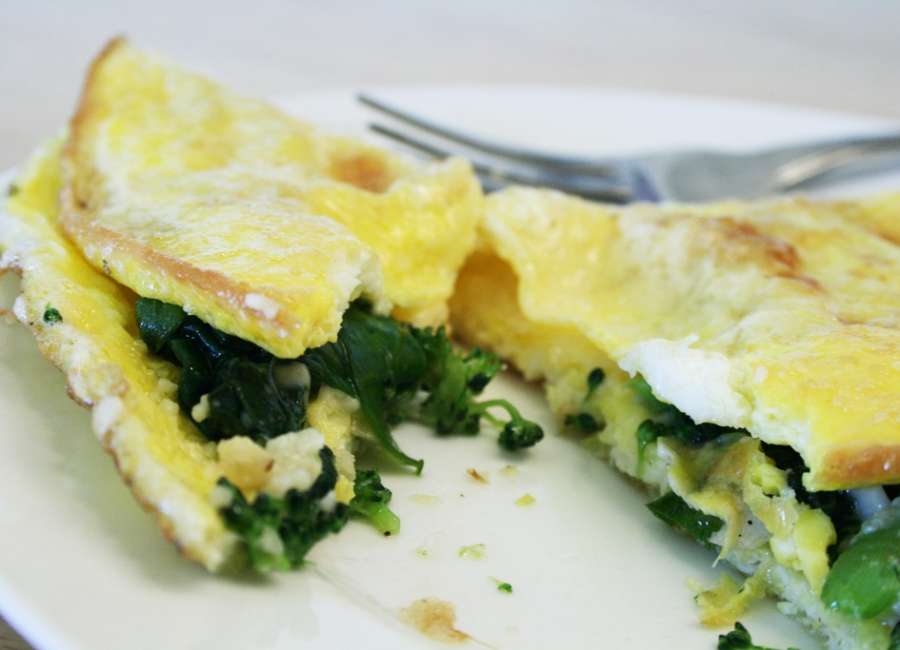 Coffees, sodas and teas seem to be the biggest culprits when it comes to people needing a caffeine fix – especially when waking up in the morning.  

One of the easiest ways to curb a coffee and tea craving is by drinking decaffeinated versions of your favorite liquid. However, while the labels may say "decaf," caffeine is usually still in the product – just in a reduced amount, according to www.health.com .
But certain food sources can bring people just as much as focus and energy as a cup of coffee – without the caffeine.
Here are a few recipes that are a great way to kick-start your day.
Spinach Omelette
Eggs are high in iron and protein, two important factors for sustained energy, according to www.thedailymeal.com . Eggs also contain a type of Vitamin B that is important for brain function. Spinach is high in antioxidants and has iron that will keep blood oxygenated and help muscles work more efficiently, according to the website.
Ingredients:
1 cup baby spinach leaves, shredded
1 1/2 tablespoons grated Parmesan cheese
1/4 teaspoon onion powder
1/8 teaspoon ground nutmeg
salt and pepper to taste
Recipe:
Beat eggs in small bowl.
Stir in the baby spinach and Parmesan cheese. Season with onion powder, nutmeg, salt and pepper.
In a small skillet coated with cooking spray over medium heat, cook the egg mixture about 3 minutes, until partially set. Flip with a spatula, and continue cooking 2 to 3 minutes. Reduce heat to low, and continue cooking 2 to 3 minutes, or until done.
(Recipe Courtesy: www.allrecipes.com)
Avocado Toast
This meal can be the perfect combination of high-energy foods that can sustain a person for a long period of time. Whole-grain breads include complex carbohydrates, Vitamin B, fiber and iron that can boost energy, according to www.thedailymeal.com . Avocados provide slow-burning energy and help people feel fuller longer.
Ingredients:
One 8-ounce ripe avocado, halved, pitted and peeled
Fine salt and freshly ground black pepper
4 slices whole grain or whole wheat bread
1 clove garlic, peeled and halved
2 tablespoons extra-virgin olive oil or unsalted butter, softened
Flaky sea salt, for serving
Crushed red pepper flakes, optional
Recipe:
Mash the avocado with a fork in a shallow bowl until chunky. Season with fine salt and black pepper.
Toast the bread until browned and crisp.
Lightly rub one side of each slice with the garlic until fragrant.
Lightly brush the slices of toast with oil, and season with fine salt and pepper.
Divide the mashed avocado evenly among the toasts, and top with more flaky sea salt, more black pepper and red pepper flakes if desired.
(Recipe Courtesy: www.foodnetwork.com )