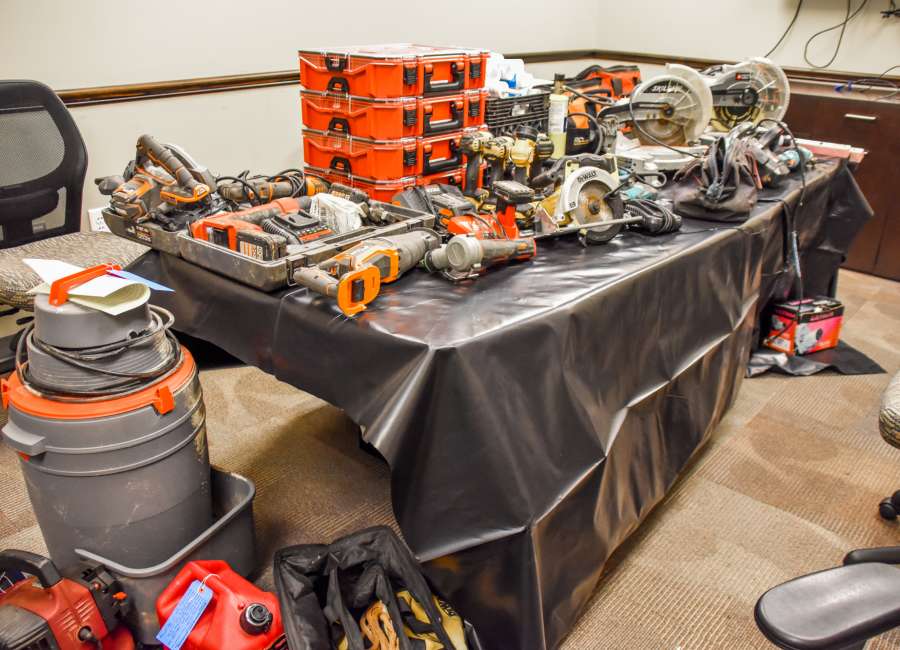 Investigators with the Coweta County Sheriff's Office are hoping to reunite nearly $4,000 worth of stolen power tools with their owners.

Wednesday afternoon, investigators were patrolling Newnan Crossing Shopping Center when they came across Phillip Joseph Montano in the Home Depot Parking lot.
Inside his two-door Hyundai Accent, a variety of power tools and accessories were found crammed inside, according to Investigator Anthony Grant.
Montano reportedly told investigators the tools did not belong to him and he was attempting to help out a friend by selling the entire lot of tools for $500, but could not provide authorities with a name for his friend.
Serial numbers indicated several of the items were reported stolen from a local plumbing company.
Investigators say they're now hoping to connect the remainder of tools with their owners.
Montano, 29, is charged with theft by receiving stolen property and has a bond set at $1,300, according to jail documents.