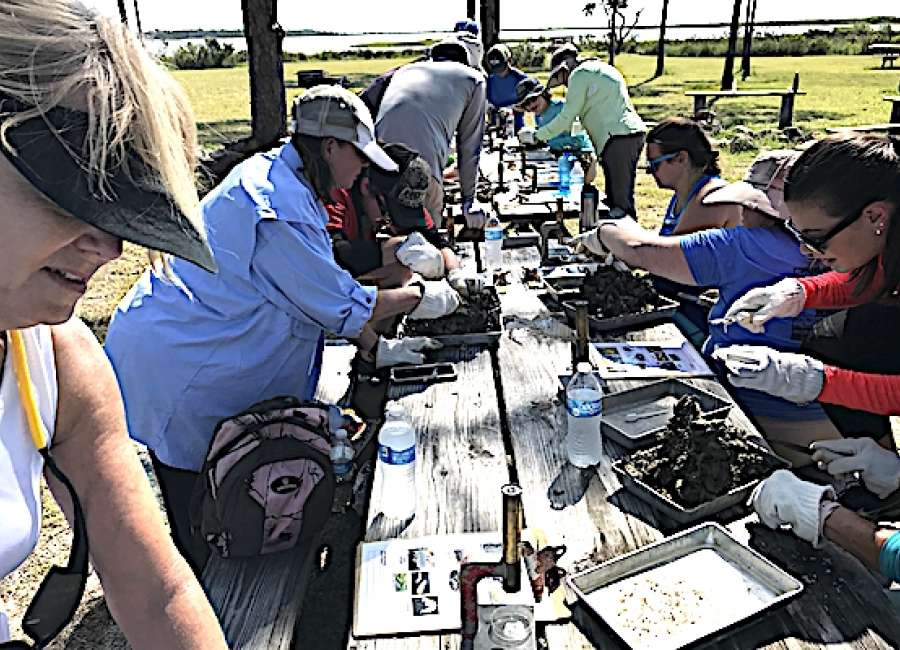 For many Coweta County teachers, summertime means summer learning.

That's the mission of the Coweta Water Education Team (CWET), which for 10 years has trained teachers to take their real-life experiences into the classroom.
CWET is a team of individuals from Coweta Water Authority, Newnan Utilities, the Coweta County School System, UGA Cooperative Extension-Coweta County, Yamaha Motor Manufacturing, the Coweta County Stormwater Department and Chattahoochee Riverkeeper. The organizations work together to create programs focused on the importance of water quality and water conservation.
"In Coweta County, we know that education equals economy. The better job we do educating our students, the stronger our community becomes," said Dr. Donald White, science content specialist for the Coweta County School System.
This year's Summer Water Educator's Workshop allowed 24 local teachers to expand on the 2017 program, which gave participants a hands-on, real world overview of the Chattahoochee River watershed. Teachers in last year's workshop were given a chance to see the "story" of the Chattahoochee from birth to life, from urban Atlanta to rural West Point.
This year's participants added to the story, exploring the Chattahoochee's final destination – the Gulf of Mexico, by way of the Apalachicola River. Two dozen educators spent four days in the Apalachicola estuary studying the effects of the Chattahoochee's water on the ecosystem, as well as the river's global economic and environmental impact.
As the teachers sampled Florida's seafood, they learned that the oysters they were eating were not from Florida – the oysters had to be imported from Louisiana. Questions about the reasons for Apalachicola's dwindling oyster supply gave educators an opportunity to roll up their sleeves and get to work.
"The whole point of this experience is to shift our teachers' understanding of how our world works beyond the schoolhouse," White said. "The problems our students will face in their lifetime are becoming more and more complex with greater consequences. The average teacher affects more than 3,000 students in their career. By focusing on teachers, CWET has multiplied the impact of our work."
After measuring the salinity in Apalachicola Bay, workshop participants confirmed the area's famous oyster supply has all but disappeared because the water is too salty. Historically, Apalach could produce a legal oyster in just nine months, compared to three years in other areas.
These days, however, oyster beds that once made a living for 600 to 700 fishermen now hold only a handful of people harvesting oysters for sport. Educators learned tourism is now Apalach's main economic engine.
Workshop participants say their experiences can help transform their day-to-day work.
"This trip has given me real-life examples I can use in my classroom to engage my students," said Judie Beccaro, a fourth-grade teacher at Arbor Springs Elementary School. "It has given me the opportunity to learn from experts actually doing work in areas I didn't know were available to my students as potential careers."
CWET will continue to provide hands-on training for teachers during the summer, utilizing Cargill grant funds along with other funds from local industry. Workshops will emphasize the science of water and water issues in the classroom as foundational phenomena to engage students in exercises in problem solving encompassing all areas of the curriculum, according to White.