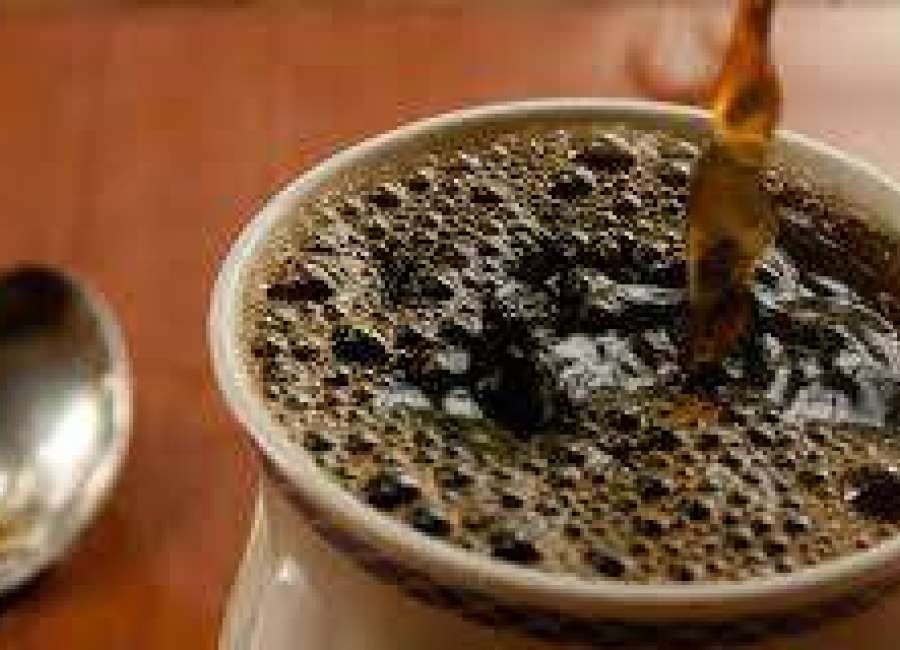 Some folks find it hard to start their day without an early morning "cup of joe."
The bitter, almost acidic aroma of brewed coffee beans can awaken people's senses and get them moving even before they enjoy their first cup.
But it's the caffeine, a natural stimulant found in coffee beans, tea leaves and cocoa plants, that really gets people moving – usually out the door and/or onto their second cup of coffee.
Caffeine acts as a stimulant by activating the central nervous system. It can combat tiredness and improve concentration and focus. According to the University of Michigan Health Service, the stimulating effects of caffeine can start as early as 15 minutes after consumption and last up to six hours.
While drinking an excessive amount of caffeine was once thought to be a bad habit, the U.S. Food and Drug Administration now says two to four cups of coffee per day is OK.
According to FDA experts, 300 milligrams of coffee each day is considered "moderate" caffeine intake. That amount equals two to four cups of coffee, depending on the cup size.    
Studies show coffee, in moderation, has a variety of health benefits, FDA officials added.
According to FDA experts, caffeine does not affect people's cholesterol. It does not cause fibrocystic breast disease, chronic high blood pressure or osteoporosis or increase a person's risk of heart disease.
However, Ines Beltran, a University of Georgia Cooperative Extension Family and Consumer Sciences agent, said patients with those conditions should check with their doctor before consuming more caffeine.
"The effects of caffeine depend on each person's genetic characteristics and lifestyle factors," Beltran said. "Doctors should discuss caffeine use with their patients to determine whether patients ingest caffeine, a stimulant, at safe levels. This is particularly important for children and adolescents."
According to Beltran, caffeine, in moderation, is safe for children and for pregnant women.
Other studies suggested that caffeine may protect against Type 2 diabetes, Parkinson's disease, cardiovascular disease and stroke, FDA officials added.
"If you enjoy drinking coffee, do so," Beltran said. "There is ample evidence that coffee is a highly functional beverage that can give you pleasure, robust health and a long life."
Other caffeine culprits
Caffeine is a tricky stimulant that can show up in the most unlikely foods, beverages and medications.
Here are a few items that tend to give people a secret, extra jolt of energy, according to www.health.com :
Ice Cream:  Besides scoops of the coffee-flavored treat, chocolate ice cream also has a small amount of caffeine that may put a little more pep in people's steps.
Weight Loss Pills: According to www.health.com , caffeine doesn't do much to shrink your waistline, but diet pill manufacturers overload their products with it to give people extra energy.
Pain Relievers: Many pain relievers incorporate caffeine to ease the pain. In some brands, two tablets equal the same amount of caffeine as a Starbucks Light Frappuccino with espresso, according to www.health.com .
*    Breath fresheners: Some energy drink companies also sell caffeinated gum and mints. Be         sure to check the labels before buying these products.