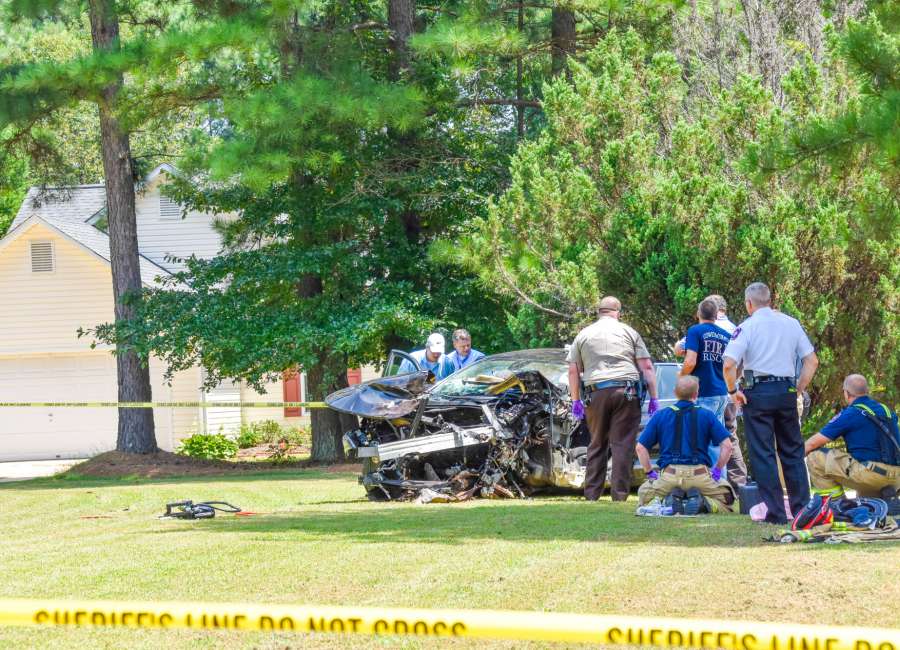 Authorities have identified the victim in an apparent suicide involving a car crash and a self-inflicted gunshot wound.
Reginald Beasley, 24, was found dead inside his car after he crashed into a tree and shot himself in the head, according to Chief Deputy James Yarbrough with the Coweta County Sheriff's Office.
Beasley was a resident of the Saddlebrook subdivision off Luther Bailey Road in Senoia.
The incident occurred Wednesday morning when a 2016 Chrysler 200 being driven by Beasley left his home and traveled down Lexington Place at a high rate of speed, crossed a yard on the corner on Lexington Place and Saddlebrook Drive, then struck a tree in the yard of 140 Saddlebrook Drive, according to Lt. Keith Addis.
The impact of the crash separated the engine from the car. It's estimated the car was traveling between 50 to 60 mph, but information will be pulled from the airbag control module, Addis said.
Upon arriving, crews from Coweta County Fire Rescue and the sheriff's office determined Beasley had sustained a self-inflicted gunshot wound to the head. They then contacted the criminal investigation division of the sheriff's office, Yarbrough said.
"A domestic incident over the last few days apparently set up the situation," Yarbrough said, confirming a suicide note was not found inside the vehicle.
Due to the heavy impact, Beasley was extracted by rescue personnel before being taken to the Coweta County Morgue.
Investigators are continuing to work with Coweta County Coroner Richard Hawk to determine the final chain of events.