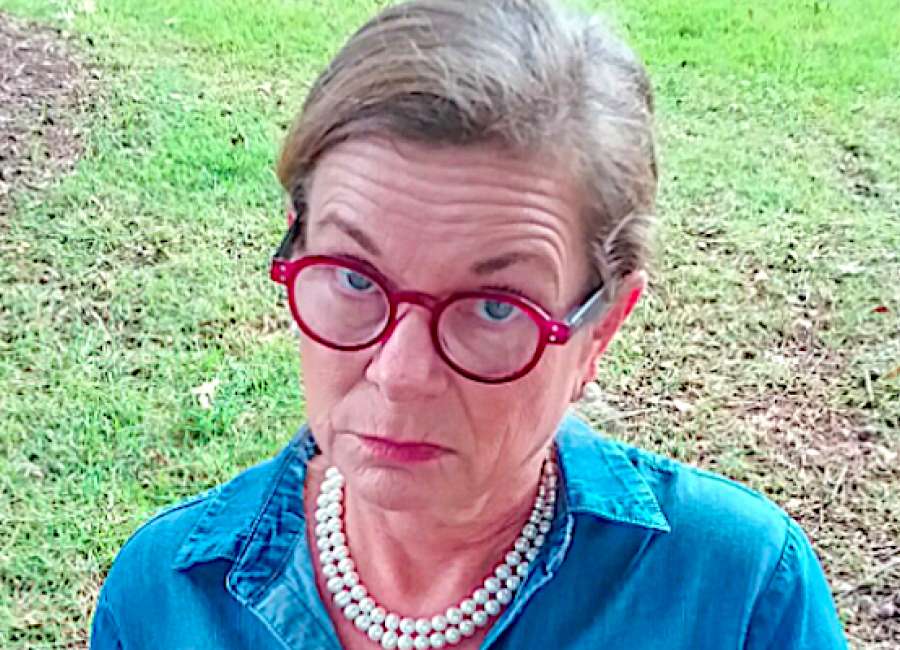 Dear Miss Pearl,

Please settle a family dispute before someone gets hurt! Does cornbread have to be cooked in a black iron skillet?
Well if you want your cornbread to be the very best then, yes, you have to cook it in a black iron skillet. I promise you that once you cook it in a black iron skillet you will never use a regular pan again! The same can be said for frying. Everything, especially okra, tastes better when you use a black iron skillet. And if you want to cook your family the best roast and gravy – you guessed it – use a black iron skillet. Don't be afraid of cooking with this Southern masterpiece. Just remember to NEVER use soap when cleaning it. Rub some salt on any stubborn crusty/sticky spots, rinse with hot water and be sure to season it – wipe the inside with cooking oil – and let it dry in the oven before putting it away. I use mine so often that I keep one in the oven and one on top of the stove. One of them belonged to my grandmother...these are family treasures to be passed down!
Dear Miss Pearl,
Our oldest son is starting high school and I think it is time for my husband to have "the talk" with him. What do you think?
I think you are about four years too late! Trust me, your son knows A LOT more than you think he does, and he could probably teach your husband a few things. "The talk" needs to be addressed before middle school. You can dumb it down as you see fit but the basics need to be covered. Children learn from each other, and you need to make sure that your children know the real facts. And there is nothing inappropriate about mothers addressing this issue with their sons. The important thing is to talk to your children about sensitive issues and keep the lines of communication open (this will require putting down cell phones and other appliances). Expect loud sighs and eye rolling but just ignore it. I liked to have these talks with Little and Baby when we were in the car because they couldn't escape – even though they wanted to!
And Another Thing...
Since when did it become YOUR beach? Unless you own your own private island we need to be reminded that the beach belongs to everyone. And, yes, manners and common courtesies need to be practiced here also. 1) Teach your children the proper way to drag their towel AWAY from others before shaking it. 2) The wind carries noise so don't play your music too loudly. 3) Don't leave your trash on the beach. 4) When there is plenty of space, don't set up camp on top of someone who is already settled. 5) When throwing frisbees, baseballs, footballs, etc. be sure to not be too close to people around you. If you hit me or knock over my Diet Coke, I WILL call you out!!
Miss Pearl is one of Newnan's leading authorities on modern etiquette. She gladly lends her advice to everyone whether they want it or not, because, "After all, it's all about the children and setting a good example for them." Her videos are available on her Facebook page, and she can be reached at misspearl678@gmail.com