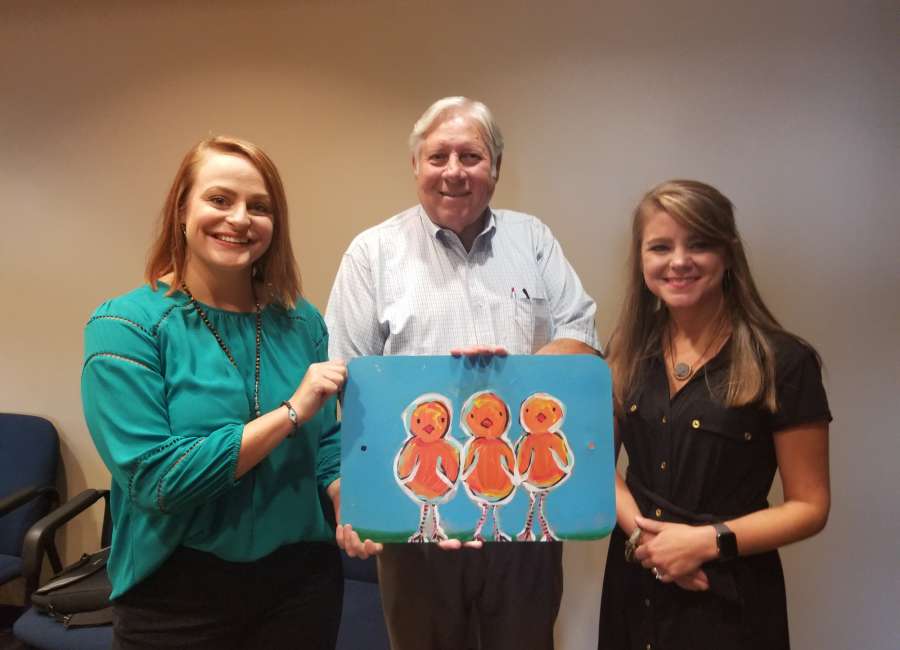 A bin of battered street signs will soon be transformed into art to decorate some of Newnan's downtown alleys.

Main Street Director Courtney Harcourt said the city's public works department has a container filled with battered signs. Local artists have begun painting designs on the old signs, and plans are to place the signs in alleys.
Harcourt talked about the art project at Wednesday's Downtown Development Authority meeting. In addition to the painted signs, there is an option for having the old signs wrapped with historic photographs for $15-$20 per sign.
The signs can not only add color to the alley areas but help fence or hide some of the trash cans and air conditioners in the alleys, Harcourt said.
Harcourt said she hopes to have art pieces completed and in place by the Fall Art Walk on Sept. 14.
During Wednesday's meeting, the board approved making the DDA the project coordinator for the Newnan-Coweta Board of Realtors grant project. NCBOR obtained a grant that will be used to upgrade Wadsworth Alley.
Harcourt said the grant funds must be spent by May 29 of next year.