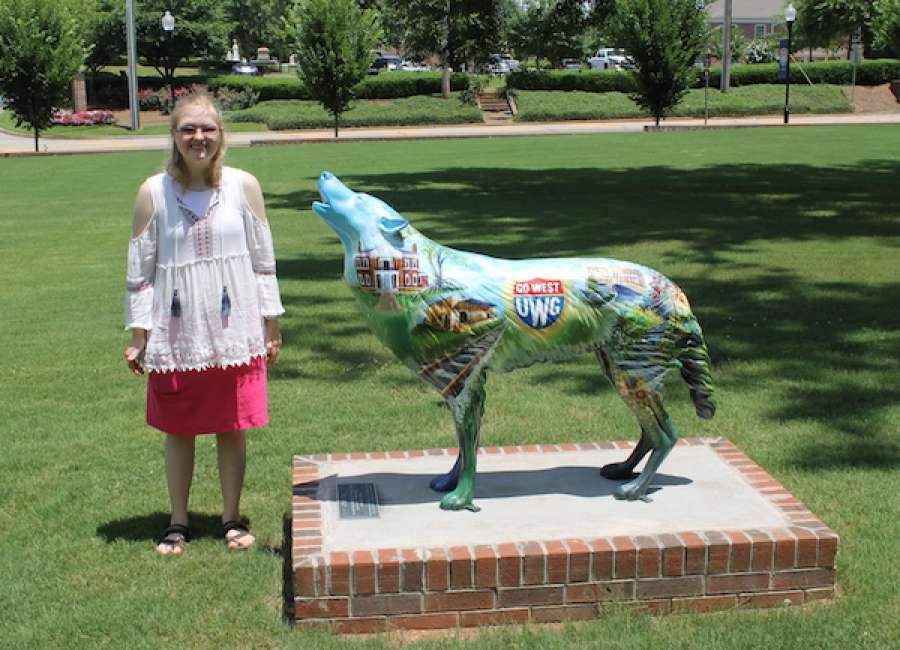 The University of West Georgia will be starting a new program in the fall so that students with intellectual or developmental disabilities will have the opportunity to learn job skills.
The program is called Project WOLVES, which stands for World of Opportunities for Learning, Volunteering, Employment and Socializing.
Dr. Jessica Bucholz, an associate professor of special education at West Georgia, began working on getting this program implemented a year and a half ago.
When the program begins in the fall, West Georgia will be the ninth university in Georgia to have a post-secondary program for students with disabilities.
The program is for students who are 18 years and older and who have earned a high school diploma.
Katy Ann Killingsworth, who was home-schooled and graduated in May, will be the first student in the Project WOLVES program when she starts classes in the fall.
Killingsworth said she wants to work with children and that is what she would like to learn at West Georgia. She said she specifically would like to teach children art.
Currently, Killingsworth works at the Chick-fil-A near Line Creek in Peachtree City. She also volunteers with children at First Baptist Church of Newnan on Wednesday nights, teaching kindergarten choir and Mission Friends.
Killingsworth also helps with Vacation Bible School at First Baptist, teaching music every summer.
When Killingsworth starts classes at West Georgia in the fall she will be taking yoga, a class about relationships and dating, and a communications class.
She said she hopes to get involved on campus, especially in something dance-related. Killingworth said she is also excited because there is a Chick-fil-A on campus.
"I believe she is going to have a great first semester," Bucholz said of Killingsworth.
Students in the program will take three classes per semester, and the first year they will take more core-based classes. In their second year, they will take classes that fit their job interests, according to Bucholz.
Bucholz also said that after their first semester at school, students in the program will be assigned to internships that fit their interests.
When students complete the two-year program, they will receive a certificate of career readiness, according to Bucholz.
As of right now, students in the program will take classes at the Carrollton campus, but Bucholz said that they may add the opportunity for students to take classes at the Newnan campus in the future.
Of the professors Bucholz has talked to about implementing the program, she said most have been willing and excited about it.
In fact, Bucholz said that she hopes an outcome of the program is that professors will be able to make their classes more accommodating for all students.
Looking forward, Bucholz said she hopes to add more students to the program in the coming years.
Bucholz also said that as the program grows, students in the program could live on campus, which will give them even more of the college experience.