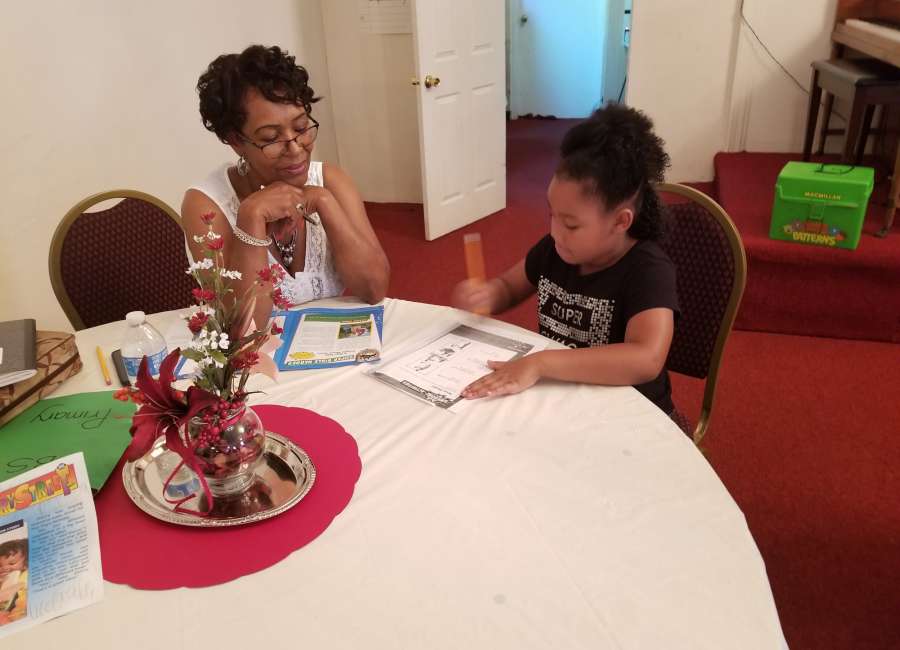 Area churches are resuming Vacation Bible School programs, following a hiatus during the July 4 week.

Hopewell United Methodist Church, 351 Jenkins Road, in Tyrone announced plans for its VBS, which will be held Monday-Thursday. Hours are 9 a.m.-noon, and children from age four to rising sixth-graders are well.
Hopewell's program is called "THRIVE," and the participants will learn how God made people to THRIVE, not just survive. Bible stories will teach how to shine God's light into the world.
The children will participate in mission projects to help them understand that, even though they are young, they can still make a difference in their community. They will make Blessing Bags containing toiletry items, snacks and candy to give to those in need.
Registration is available via the church website www.hopewell-umc.org or by calling the church office at 770-306-7537.

Other churches holding Bible School this coming week are:
•Sunday-Wednesday, 6-8:30 p.m., GFA Newnan/Encounter Life, 210 Jefferson Parkway. Age 4-grade 6. Shipwrecked.
•Sunday-Thursday, 6-8:30 p.m., First Baptist Church, Hogansville, 6-8:30 p.m. Game On.
•Monday-Wednesday, Sunnyside Baptist Church, Greenville Street. July 9, 6 p.m. July 10-11, 6:30 p.m. Ending each night, 8:30. Ages 3-12. Game On.
•Monday-Thursday, Central Baptist Church. Online registration, centralbaptistnewnan.org
•Monday-Friday, 6-8:30 p.m., First Baptist Church, Haralson. Shipwrecked.
• July 14, 9 a.m.-noon, Gordon Road Church of Christ, 1211 Gordon Road, Moreland. Nursery-adult. What Kind of Tree Are You?