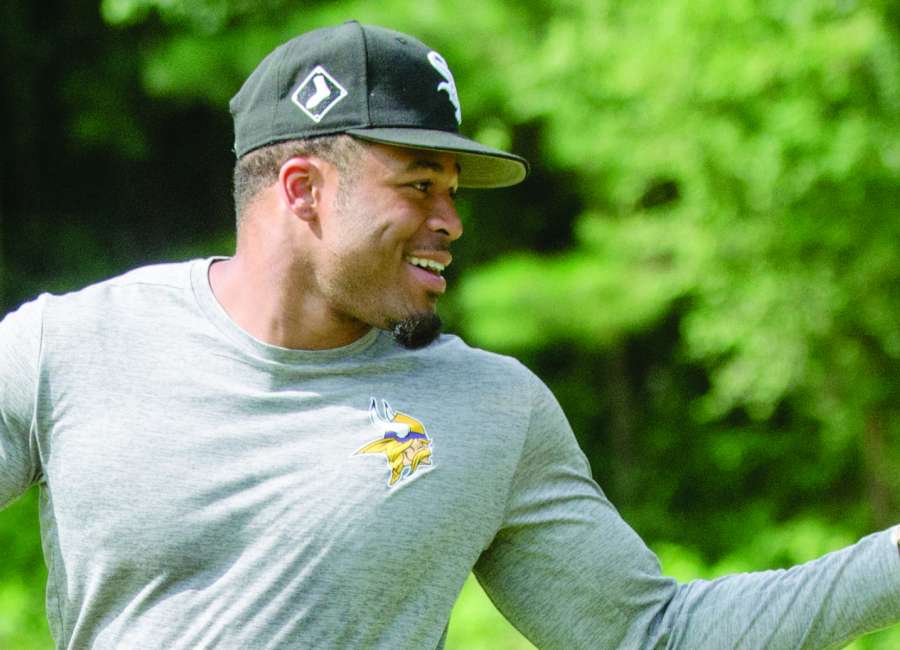 Former Newnan High School and Auburn defensive back Tray Matthews hopes his Sundays in the fall are really busy.
Matthews is spending his summer gearing up for the rigors of his first NFL training camp after signing a free agent contract with the Minnesota Vikings.
"It's definitely a blessing. I can't thank God enough," Matthews said.
After going unselected in this year's NFL draft, Matthews had several options when it came to signing his free agent deal.
"I choose Minnesota because of the coaching staff and the environment down there," Matthews said.
Matthews began his college career  at Georgia before transferring to Auburn and playing three seasons with the Tigers.
In his first games at Auburn in 2015, he intercepted Louisville's  first pass of the game.
The former Newnan Cougar finished his college career last fall as Auburn's second leading tackler, finishing with 59 for the season.
It's already been a learning experience for Matthews as he hopes to land on the Vikings' 53-man roster.
"I am learning from one of the best safeties in the game in Harrison Smith. I am going to his house and asking questions. I am trying to pick his brain. He is one of the guys I should look up to," Matthews said.
Matthews has been totally focused on football this summer as he gets ready to report to to the Vikings' training camp with other rookies on July 18.
"I have been going back to my alma mater, Auburn to workout and make sure my body is feeling great. I have been lifting weights and just doing what I have to do," Matthews said.
Before reporting to the Vikings training camp location in Eagan, Minn, he will spend some time working out with Smith in Tennessee, where Smith lives in the off season.
Although he has donned an Auburn uniform for the last time, he still has passion for anything to do with the school, especially beating Alabama.
He calls the Tigers' victory last season over Alabama his favorite memory.
"That environment was so hostile and so crazy. That was probably the most fun  I ever had," Matthews said.
Although Matthews knew the rivalry was  huge, he didn't know just how big until he stepped on the Auburn campus and experienced it for the first time.
"Words can't describe how big that rivalry really is. Whoever wins sits on the football throne for the next year," Matthews said.
Matthews says he benefited both on and off the field from playing in Auburn head coach Gus Malzahn's program.
"It's like the same thing my parents always taught me," Matthews said.  He teaches you about respect and treating people right  and to do things the right way."
Although Minnesota is a long way from Newnan and Drake Stadium where he shined on Friday nights as member of Cougars, it will always been home
Last week, Matthews was in town to help fellow Newnan graduate and current New York Giant Alec Ogletree at his youth football camp.
It's something that keeps him tied to the community he loves.
"This is the city that raised me," he said. "It will always be home. I want to give back to the next generation."