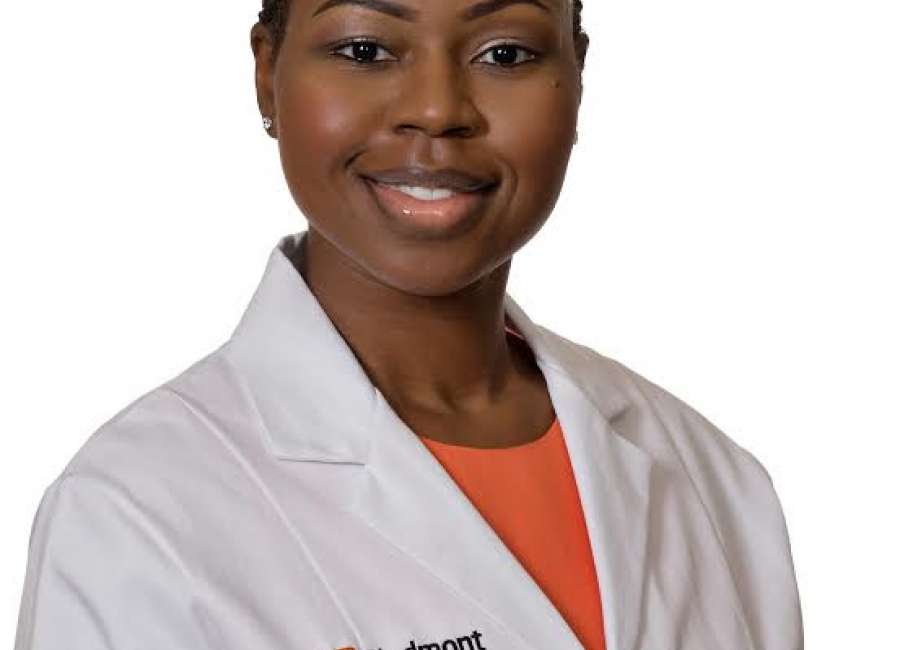 The summer temperatures, humidity and heat index can be miserable for just about anyone; but the hot weather can have harsher health effects for pregnant women.
 The heat poses some unique risks, such as overheating, which increases the risk for pregnancy loss, plus dizziness, fainting and dehydration, according to officials at Piedmont Newnan Hospital.  
But there are some simple ways pregnant women can beat the heat, without staying cooped up indoors all summer, said Dr. Oluwaseun Suzanne Cole, an Ob-Gyn at Piedmont Physicians Obstetrics and Gynecology in Newnan.
The first tip applies to everyone, but especially for pregnant women who are "drinking for two."
"They need to drink more water. Pregnant women need an extra eight ounces of water for every hour in the sun to stay hydrated," said Dr. Cole. "In extreme cases, dehydration can cause contractions and even preterm labor, so it is important to stay hydrated."
Cole suggests carrying a water bottle at all times and adding slices of fruit to the water, such as lemons, oranges or cucumbers. It gives your water a hint of flavor and a cool, refreshing taste.  
Dr. Cole advises pregnant women to avoid unnecessary changes in body temperature, since a person's body works hard to adjust to continuous spikes and declines in temperature.
That can mean double the effort if you're pregnant.
She suggests women always seek shade if going outdoors.
"When outside, (pregnant women) should try to wear light-colored, breathable clothing and a hat to keep your body cool," she said. "Also try to schedule appointments in the morning or at the end of the day when it isn't as hot outside."
Cole suggests pregnant women work out and stay cool by going for a swim.
"Swimming is a great workout during pregnancy because of the low amount of stress and resistance it puts on the body – and it cools you off at the same time," she said. "The cool water can also help with swelling."
Pregnant women should also put their feet up whenever possible to help reduce swelling in their legs and feet, Cole said.
Flip-flops or sandals will give your feet air and reduce swelling as well, she added.
For more ways to stay safe during your pregnancy, visit piedmont.org.