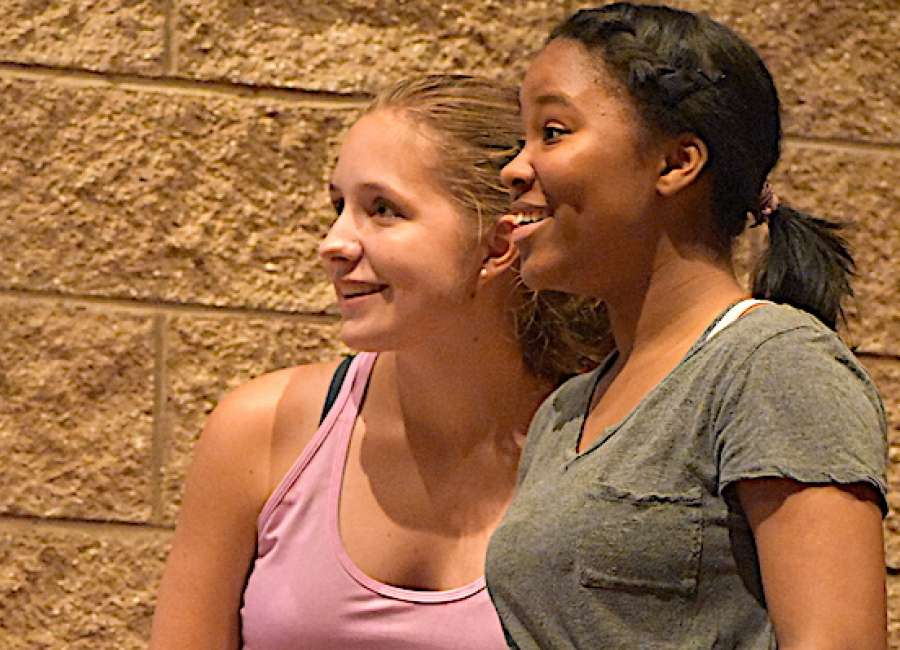 They might be bitter rivals when football season starts, but 30-plus Coweta high-schoolers have spent their summer break working for a common purpose.
It involves dancing, singing, chimney sweeps, mischievous children and a magical nanny.
Students from East Coweta, Newnan and Northgate high schools have combined their talents – and their drama teachers – for the Superintendent's Theatre Arts Resource (STAR) program, which will stage a production of "Mary Poppins" at the Nixon Centre for the Arts July 26-28.
Northgate's Cassandra Scott-Fortune, East Coweta's Scott Ondovchik and Newnan's Bob Ramseur each are lending their expertise to the show. Ondovchik and Scott-Fortune co-directed last year's STAR production of "Hairspray," which was the program's revival after a five-year hiatus, and Ramseur joined the pair for this year's stage classic.
Ramseur said STAR gives dedicated young actors something they can't get much of during the academic year – interaction with high school drama students from other Coweta County public high schools.
"Our years are so busy, it's rare that we get a chance to work together," Ramseur said. "The kids at the three high schools are very supportive of each other. They will attend each other's shows, and they are there for each other. So it's nice for them to have a chance to work together."
For some of the students, STAR provides a chance to interact with others who have similar interests.
Carina Crumbly is rising senior at East Coweta, and she is working closely with Claire Wathen, a rising sophomore at Northgate who will play Jane Banks. The two had not met until they began rehearsals.
"(STAR) helps you make friends from other schools that you haven't work with before," Wathen said.
Working with different directors is another valuable experience, according to Crumbly.
"The more chances I have to work in different ways, the better I'll be," she said.
Ramseur agreed.
"Every one of us who directs – we all have our own style, our own way of doing things," he said. "If a kid only works with me, they're learning one way to stage a show, one way to analyze text. When they come in to work with Cassie or Scott, they're learning new ways to do it and that builds their repertoire."
Crumbly said the STAR program is, ultimately, about the performance.
"It's bringing us together with the common goal of creating a great show," Crumbly said.