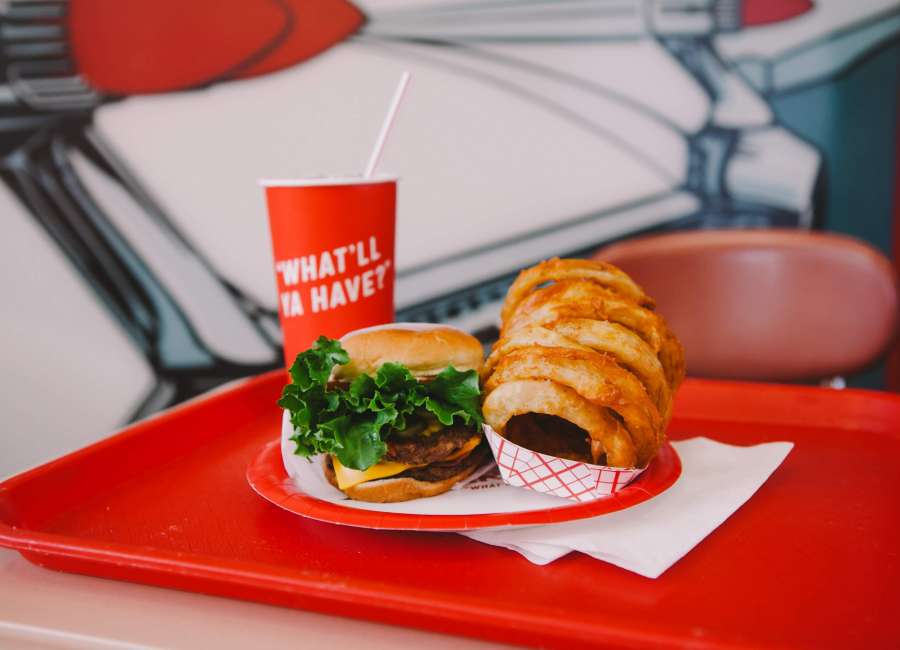 Iconic Atlanta drive-in restaurant The Varsity is turning 90 this year and celebrating with many 90-themed deals and events.

The Varsity is known for its hot dogs, Frosted Orange drink and iconic saying, "What'll ya have?"
Frank Gordy started The Varsity in 1928 after dropping out of Georgia Tech and by 1950 The Varsity earned the title of the "World's Largest Drive-In," according to The Varsity's website.
Something that many people don't know about Gordy is that he lived and attended high school in Sharpsburg.
Coweta local Anne Jones, the daughter of Ruth Ingram Welch, said her mom and Gordy were first cousins.
Jones said that Gordy and his brother, Herbert, attended Starr High School in Sharpsburg before he found fame in creating The Varsity.
As part of the anniversary celebrations, The Varsity is selling limited edition cups that have unlimited refills on soft drinks, and 90-cent refills on frosted oranges, vanilla and chocolate milkshakes, according to a press release from The Varsity.
The refills will last until Dec. 31, and the cups are being sold for $5.99 each.
The Varsity also pledged $90,000 to Shepherd's Men, a group that raises money for the SHARE Military Initiative at the Shepherd Center in Atlanta, the press release stated.
SHARE is a rehabilitation program focused on the treatment of military veterans who have sustained a traumatic brain injury (TBI) or post-traumatic stress disorder (PTSD) from service post 9-11 wars.
All the proceeds from the limited edition cup sales will go to Shepherd's Men.
To finish out the celebrations, The Varsity's 90th-anniversary party will take place on Aug. 18, when all menu items will be 90 cents all day at its Athens, Dawsonville, Kennesaw, Midtown and Norcross locations.
The Midtown location will also have special events from 10:30 a.m.-3 p.m. on Aug. 18.