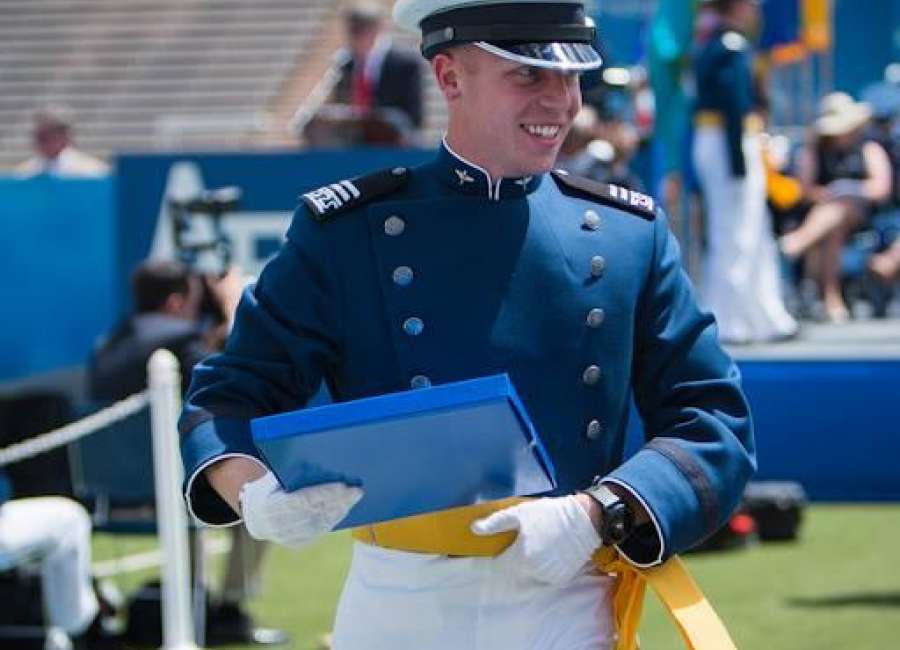 By AMELIA ADAMS
Special to The Newnan Times- Herald
On a late May "wild blue yonder" morning with clouds "climbing high into the sun," the United States Air Force graduation began at Falcon Stadium. In stunning uniform, the cadets marched onto the field in fascinating cadence to take their apex of orderliness in assuming their seats.

Major General Dondi Costin, Air Force Chief of Chaplains, stirred the crowd with humor interjected into his assertions of thanks and challenge, alluding to the 2018 class Exemplar, Captain Louis Zamperini, a bombardier and prisoner of war survivor during World War II for his heartiness and fortitude.
Introduction of the guest speaker, provided by Secretary of the Air Force Heather Wilson, an AF Academy graduate, echoed the single-mindedness of the administration in caring for the current soldiers. The speaker, Secretary of Defense James Mattis, received a roaring, standing ovation prior to his address.
Pre-eminent in his remarks was the determined, forceful commitment of America's forces in standing strong for democracy. His advice to "be harder than petrified woodpecker lips" was met with pleasure by the cadets.
After the presentation of diplomas and oaths of office, the lieutenants throw their hats into the air with $20.18 scattering the field for children to ferret as the USAF Thunderbirds burst overhead in honoring the graduates and illustrating the coordination, discipline, and flying ability of Air Combat Command.
My 2nd lieutenant, Evan Loughlin, has been an academic friend as I aided him in essay writing, especially in his AF application. I taught his talented, creative mother, Emeline, and have loved his grandparents for many decades, often preparing meals for daily and special occasions. His father, Edward, transported his gentlemanly manner to his two sons, the aforementioned Evan and older brother Ed.
A fine guide, Edward made my first day at the Academy significant as we toured campus buildings and the chapel, a stately structure inspired by the airplane; its pews are designed to replicate the propeller of World War I aircraft. The stained glass windows are simplistic, adding to the atmosphere of the entire site. Most noteworthy are separate chapels and worship rooms for Catholic and Buddhist cadets.
Who does not love a parade, especially the military executed example? The Air Force band stars that day as cadet paratroopers and glider pilots are the prelude for excitement.
One foremost element in Academy life is the presence of female cadets, as I witnessed that morning as they gathered their chutes. A dominant role at the Academy remains the organization of squadrons, appearing as such in the ensuing parade as they march onto the field.
A cadet will belong to two squadrons during tenure, changing after the second year. Fortunately, I was able to view a squadron's living quarters. The Barnstormers of Cadet Squadron 23 live sparsely but with lively murals and significant friendliness to mark jam-packed schedules. Guys and girls live next door to each other as they will serve side by side in the field.
A most poignant ceremony at the Falcon Club for Evan's squadron, The Thunderbirds of Cadet Squadron 27, preceded graduation.  There again, the squadron seniors hosted friends and family at their commissioning as second lieutenants. Often, Squadron Air Officer Commanding Lieutenant Colonel Winn administered the office. For Evan, and for us, his grandfather, Dr. James Thomasson, swore him in as Dr. Thomasson is retired Navy.
The power of squadron appeared the next day as the cadet who received a diploma waited at the bottom of steps to salute his new comrade who had just received the honor. The two then embrace in a vigorous hug. There are lots of hugs at the Air Force Academy, proving that warriors are unafraid of showing emotion.
Whenever Evan is home for a meal, sweet potato casserole registers his favorite dish. Often, when he views it, his arms wrap around the casserole and he offers, "Mine, all mine. What will the others have?" When he comes home in a few weeks, the Southern favorite will be waiting for him.
Sweet Potato Casserole
3 cups baked sweet potato puree
1 teaspoon cinnamon
½ cup sugar
¼ cup butter
2 beaten eggs
½ teaspoon vanilla flavoring
Topping
1 cup light brown sugar
1 cup lightly toasted pecan pieces
½ cup flour
¼ cup melted butter
I like to put the sweet potatoes through a ricer as it removes all the strings. If you do not possess one, consider using the food processor to make a smoother puree. I feel this step important in relaying the best base for the casserole. Combine all ingredients for the first part of the casserole and blend the topping ingredients separately. Bake at 350 degrees for 30-40 minutes, until the topping is bubbly and well-browned.
After graduation, Evan drove me again to the Academy. Since he no longer had access to the grounds, 4th Class Cadet (Doolie) McCullough Burns admitted us to the central quadrangle, known as the Air Gardens. Our focus was the memorial for fallen soldiers in battle, which had a central mission for me: to see the name of a beloved student, AF Academy graduate who was killed in Afghanistan.
Joseph Helton perished in 2009, some 40 years after one of the Academy's most distinguished graduates, who died as a prisoner of war in Vietnam, Lance Sijan. His name appears just seven places above Joseph's. His legend is the source of a painting elsewhere and memorial in the Southeast Asia Memorial Pavilion, where Joseph's name abides as well.
The two have much in common in their unassuming, yet quietly forceful actions. My last meeting with Joseph never leaves me. As I inquired as to his duties, he revealed that much of his attention was spent in making positive interaction with the Afghani soldiers and children who wished their lives void of negative powers.
"I frequently enjoy the children," he shared. "I pick up a soccer ball, and we have a language." The wry smile so a part of Joseph let me know he enjoyed this interlude.
Now his life rests in memorials. Evan will begin his next sojourn as a pilot in Texas where he will train with pilots from all over the world. Joseph and Evan would have enjoyed each other: Evan, animated and buoyant in his new challenge; Joseph, sedate and wise — a fine team.
Even now, they continue to patrol the wild, blue yonder and join the long, blue line who keep us, often unknowingly, safe.
Amelia Adams is a Newnan resident and will be writing a monthly column for the Food page of The Newnan Times-Herald.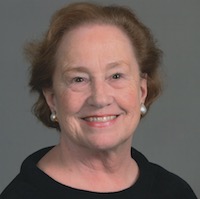 In 1966, fresh from graduation at Mercer University, I began my career as a teacher of English at Newnan High School. After joining the charter faculty at the Heritage School in 1971, I enjoyed eleven years of service there. In 1993, I returned to my home town, Monroe, Georgia, and became a part of my alma mater for twenty-three years.
Following suggestions from professors along the way in my further education, I got "on the other side of the desk" and requested that my hometown newspaper, The Walton Tribune, give me a chance to write essays about life and food to parallel the efforts of my own students.
The Tribune editors have been most kind in printing my musings for over twenty-five years. Now, the Times Herald affords me the same opportunity.