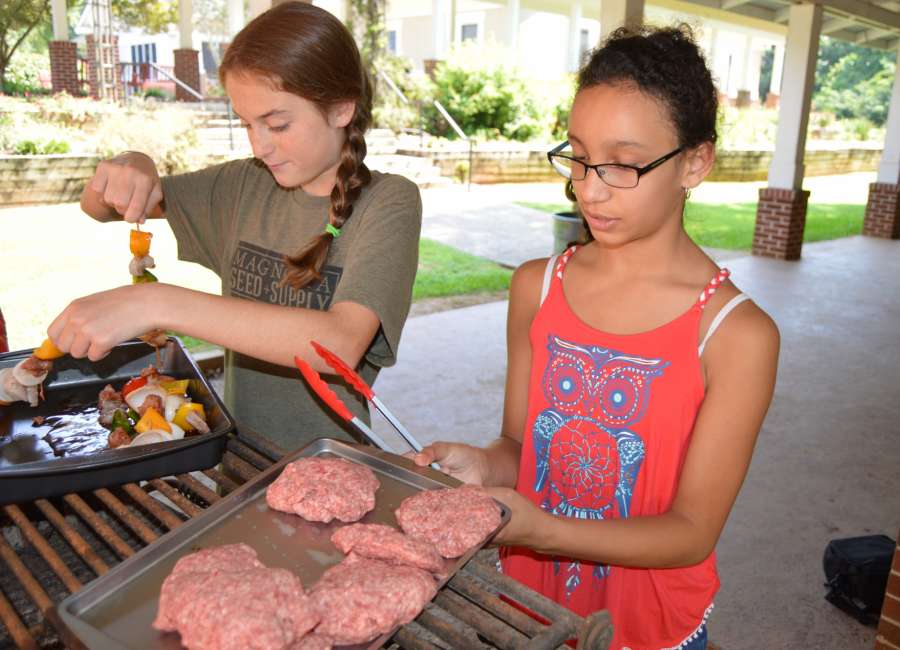 Slaving over a hot stove this summer wasn't so bad for some local students.
Six students celebrated their hard work on Friday with a barbecue luncheon at St. George Catholic Church on Roscoe Road.
The youths were part of the church's third annual Culinary Camp for Kids. At least 11 students total took part in the camp.
Students prepared all the food for the barbecue, which included meat, shrimp and vegetable kabobs, hamburgers, hot dogs and roasted corn salad.
The Culinary Camp for Kids is led by Scott and Donna Eldred, who also run the Culinary Ministry at St. George.
"I'm so very proud of these kids," Scott Eldred said. "I love watching them focus on a recipe, make the recipe and then sit down and eat something they created."
Campers not only learned how to cook, bake and grill, but some big life lessons as well.
Read more about the Culinary Camp for Kids in the Thursday edition of The Newnan Times-Herald.