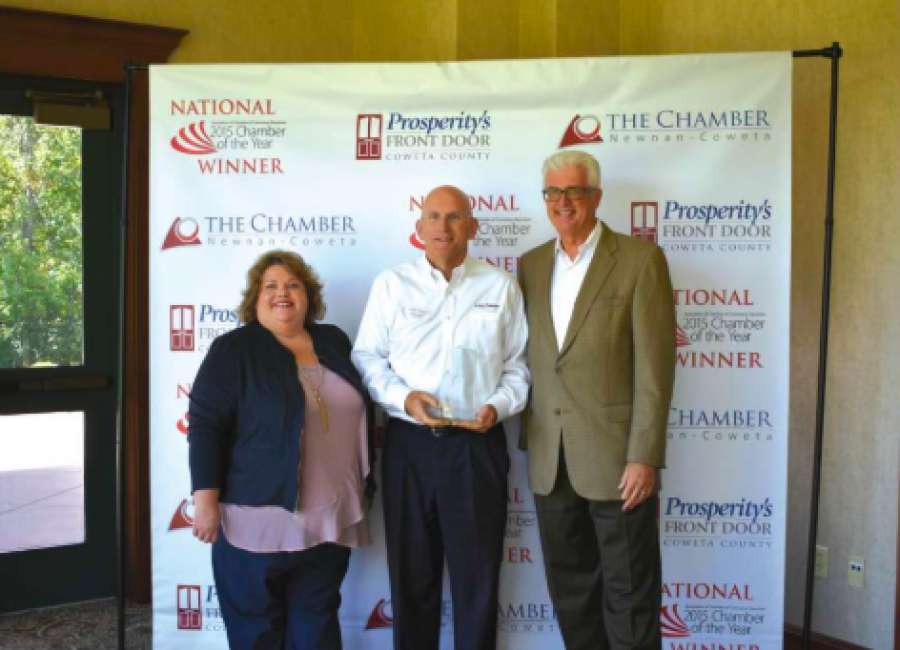 The 10 finalists and 10 honorable mention winners for the 2018 Small Business of the Year Awards have been named by The Newnan-Coweta Chamber of Commerce.
The chamber's Top 10 Finalists for the 2018 awards are Cleaning With a Cause, Newnan; Dirt1X, Sharpsburg; Fine Lines Art & Framing, Newnan; Goldens on the Square, Newnan; J&M Pool Services, LLC, Senoia; Knox Pest Control Inc., Columbus; Mid-Georgia Garage Doors, Inc., Newnan; Monster Tree Service, Newnan; Moto-Tec-it.com, Newnan; and The Lighting Studio, Senoia.
The 2018 Honorable Mention Award Winners are Alfa Insurance, Sharpsburg; Aquanaut Plumbing Services, Senoia; At Home Assistants, Newnan; Cycle City Powersports, Newnan; Digital Collective, Fayetteville; Popped! Gourmet Popcorn and Fun Treats, Newnan; and Tim Stout & Associates, Senoia.
The seventh annual awards ceremony will pay tribute to the strength of Coweta's small businesses and will recognize one of the community's small businesses as the outstanding Small Business of The Year at the awards ceremony luncheon. 
The luncheon will be Aug. 29 from 11:00 a.m.-1:30 p.m. at The Newnan Centre on Lower Fayetteville Road in Newnan. 
Keynote speaker is Nick Carse, co-founder of King of Pops – a specialty ice pop company. 
The inaugural Small Business Hall of Fame Inductee – an honor that will recognize a longtime Coweta County business that is known for its contributions to the local economy – will also be presented at the awards celebration. 
"While our chamber is always delighted to honor new small businesses each year, we realized it was high time we gave a tip of the hat to the veteran businesses who have given so much to our chamber and our community," Susan Kraut – chamber events and communications manager said. 
"We hope that this new award will go far in making everyone aware of exactly how much all of our businesses, new and old, contribute to prosperity and quality of life in Coweta County."
Tickets for the awards ceremony are $35 for chamber members and guests, $50 for non-members, and are available at the Newnan-Coweta Chamber, online at www.newnancowetachamber.org or by calling 770-253-2270.
CMIT Solutions of Fayette/Coweta was named the 2017 Small Business of the Year. CMIT Solutions manages IT systems for businesses that depend on reliable technology, according to its website.