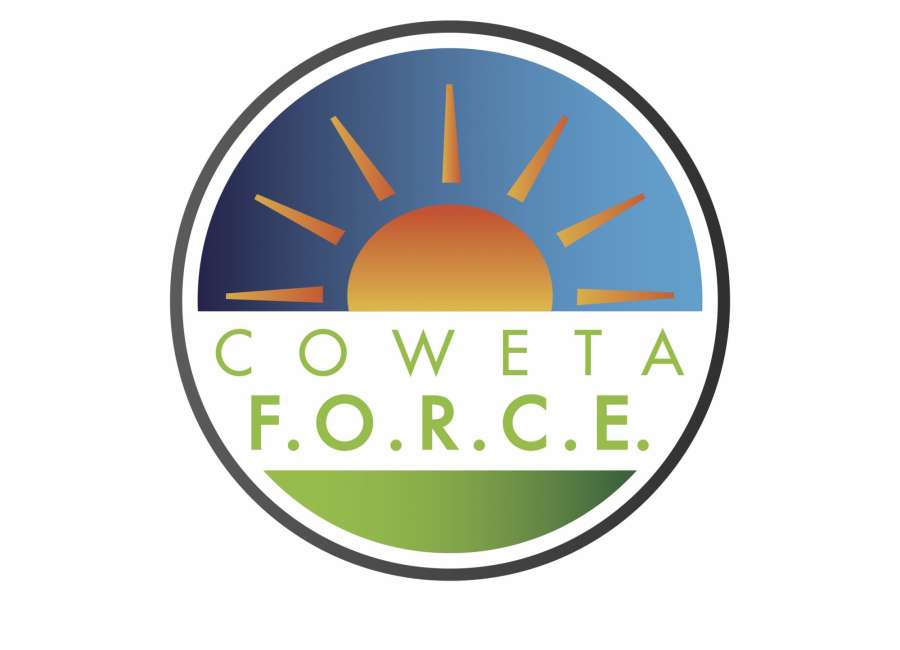 Coweta's substance abuse recovery community organization, now known as Coweta FORCE, has received grants that will allow the organization to operate a building, hold community training sessions and hire staff.

Coweta FORCE: Friends of Recovery for Community Empowerment, was originally founded in 2016 and held a symposium on recovery and a recovery family day.
Last fall, the group began hosting an "all recovery" meeting, which welcomes anyone working on recovery from substance abuse, as well as those affected by someone else's addiction. Meetings are held each Monday at 7 p.m. at Bridging the Gap. Childcare and meals are provided at each meeting.
However, the group's goal always has been to open a recovery center.
It would be "sort of like a YMCA for people in recovery," said Hank Arnold, executive director and founder of Coweta FORCE.
Arnold works as manager of transitional programs at a substance abuse treatment center and is an addiction recovery specialist with the Georgia Council on Substance Abuse. Arnold also is a person in long-term recovery. He struggled for many years with addiction and was in and out of jails and prisons.
"It's a resource center, it's peer services," Arnold said. "It's not treatment or sober living. It's not anything like that."
Instead, it will be a place where people in recovery can come and hang out, where people interested in recovery can get more information, and where people affected by a loved one's substance abuse can get information and learn. Plans are to have trained recovery coaches on site whenever the building is open.
Arnold said he's been speaking with a yoga and meditation teacher who is several years into recovery about coming and offering those classes at the center. Transportation services also are in the plan.
The group will be doing surveys to try to identify what the needs are and to meet those needs through specific support services.
"It's really just meeting people where they are and helping them move in a direction that is positive," Arnold said.
The grant will cover a building, staffing and training for one year, and the first step is to find the right location. Arnold said he wants something fairly close to downtown Newnan, so it's easy to access. He said he'd like to find a landlord who is willing to work with the organization.
Coweta FORCE is being mentored by Living Proof Recovery in Rome. The organization serves more than 350 people a week, including children. Living Proof Recovery has a greenhouse where people can work, hosts several 12-step groups and partners with various people including lawyers, chiropractors and hair stylists to provide free services to those in recovery.
"Collaboration and partnerships is huge," Arnold said. "This is about building relationships, not only with stakeholders but with people who need these services."
A grant from the Georgia Council on Substance Abuse will be used for training and education about recovery in the community, as well as provide for data collection.
Education and training sessions offered by Coweta FORCE will be free, thanks to the grant. Funding for a building and staff will be through the Georgia Department of Behavioral Health and Developmental Disabilities.
The grant is only for 12 months, and the goal is to become a sustainable organization in the community. DBHDD "would still be willing to help out with funding but they're not willing to fund that much" in future years, Arnold said.
"They are really wanting our community, wanting us, to do some fund-raising and for our communities to have some buy-in," he said.
Addiction, like so many other issues in America, is treated with an "acute care" model, Arnold said. People finish a stint in rehab and "they think they've arrived."
But if addiction is a chronic, incurable disease – as the American Medical Society says it is – it needs to be treated that way, he said.
"If somebody is getting out of prison or jail or getting out of treatment, I would love for them to come and have a conversation with us," Arnold said.
The center would also be a place that someone who wants to get clean but isn't quite ready can come for some information and support. It also would be a place families can learn how to help support their loved ones in recovery.
In addition to paid staff, the organization will have trained peer support counselors – people with at least two years in recovery who have gone through specialized training.
For more information, visit the Coweta FORCE page on Facebook, email cowetaforce@gmail.com or call Arnold at 678-763-8129.