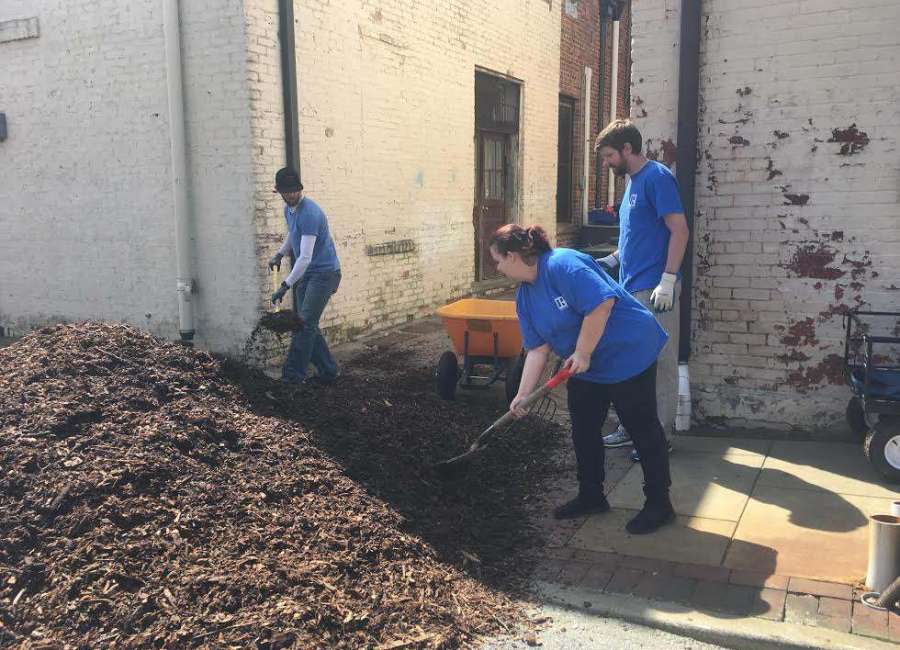 The revitalization of Wadsworth Alley will continue with the help of a grant from the Newnan-Coweta Board of Realtors.

The board recently received a $2,800 placemaking grant from the National Association of Realtors to help transform Wadsworth Alley into vibrant public space for the community to gather and enjoy.  
The Newnan-Coweta Board will use the funds to bring community art to the space, and to improve the environment for visitors.
They will collaborate with Main Street Newnan to coordinate the project. Main Street is currently recruiting additional community partners to work with this team.  
To date, the NCBOR has spent two major work days, and countless volunteer hours in Wadsworth Alley, according to Courtney Harcourt, Main Street manager.
"This team relocated and recycled bulk waste, removed invasive plant material and mulched the exterior courtyard that connects to the alley," Harcourt said. "Their heart and soul has been in this project, and we are very fortunate to have their support to move the revitalization efforts forward."
Placemaking grants are awarded to local and state Realtor associations to help them and their members create new public spaces and destinations in a community, like turning a parking spot into a people spot – parklet – or a vacant lot into a pocket park.
Realtor associations and their Realtor members are actively engaged in the community and know the neighborhoods and the properties that would benefit most from these projects.  
Jess Barron, 2018 NCBOR President, said placemaking can help foster healthier, more social and economically viable communities.
"It creates places where people feel a strong stake in their neighborhoods and are committed to making things better," he said. "This grant will allow us to address areas in our community that are in need of enhancement and revitalization and create a place where friends and neighbors can come together.
"Realtors live, work and volunteer in their communities and take immense pride in working to improve them," Barron said.