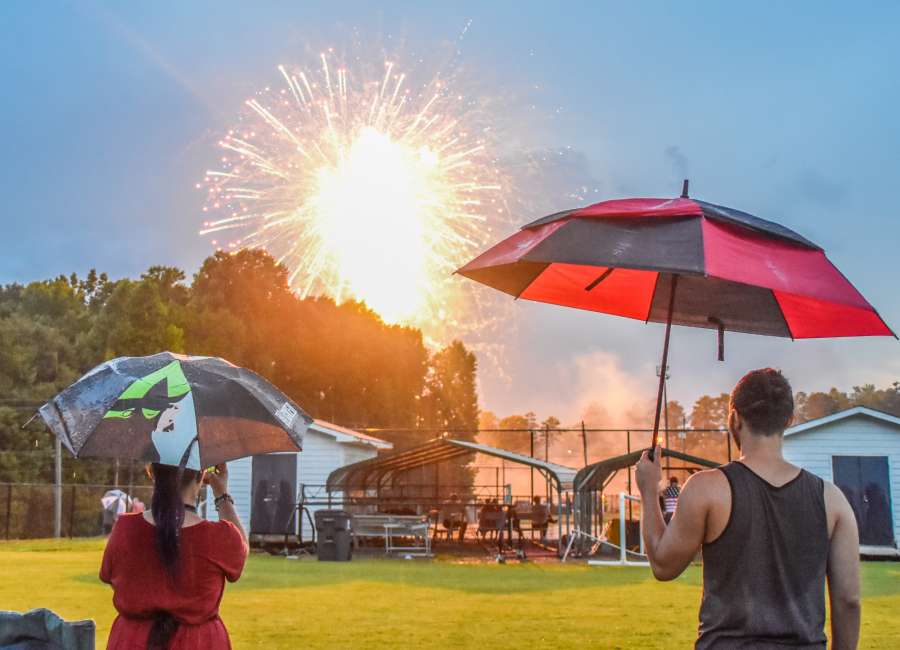 The rain couldn't stop the Newnan Rotary Club from hosting their 33rd annual fireworks celebration at Newnan High School on Saturday evening.
Despite the torrential rains, a small break in the weather allowed the fireworks to be shot off. Rotarians who spent all day cooking hamburgers, hotdogs and popcorn, ended up donating most of it to police and fire stations.
Cathy Wright, president of Newnan Rotary, said the show was set to be one of the best ever.  
"We had plenty of food, great band, good patriotic program planned," Wright said. "And the field proved to be a better venue than the football stadium."
This year the organization moved the celebration from the Fourth of July, which fell on a Wednesday, until the weekend in an effort to allow more families to attend without worrying about getting up early the next day for work, organizers said.
Next year's program will fall directly on the Fourth of July, Wright said.