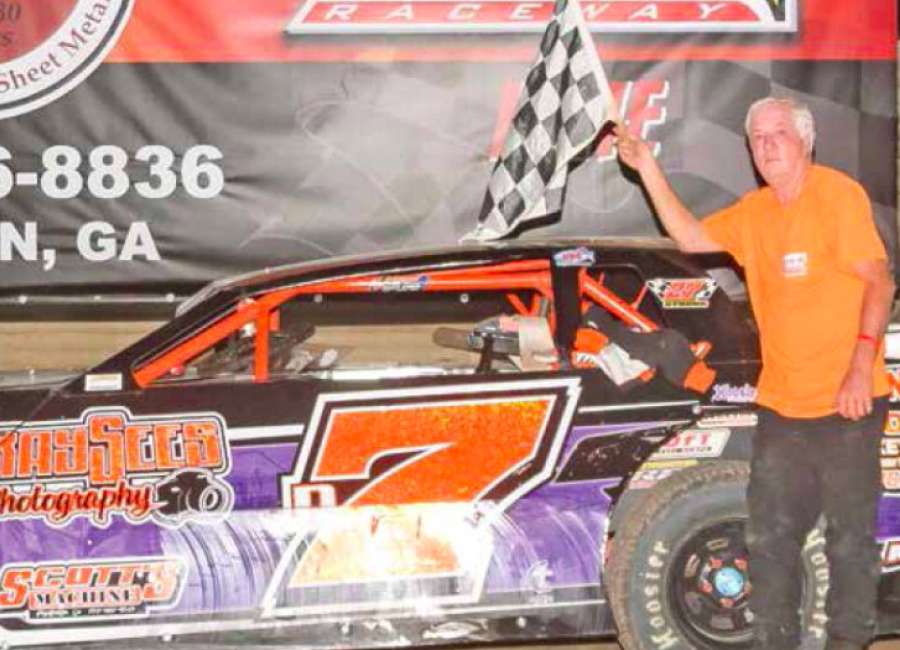 When racing resumes on July 14, it will be double points night in all divisions.
As drivers begin to get into the heart of the racing season, divisions are starting to heat up at Senoia.
In the Super Late Model Division, three drivers are still in the hunt for a points title. Clint Smith leads the way with 370 points. Ricky Williams is in second place with 345 points and Mason Massey is third with 330 points.
In the Crate Late-Model Division, Marty Massey has put some distance between himself and the rest of the field. Massey has 795 points and is 199 points in front of of secondplace driver Wayne Harbin, who has 596. Tina Johnson is in third place with 585points.
Joey Armstead also has a sizeable lead in the Limited Late Model Division with 725 points. Rucker Orr is in second place with 565 points. Dennis Hale is in third place with 508 points.
When racing ac t ion resumes next week, Keith West will take a 36-point lead into the Hobby Division.