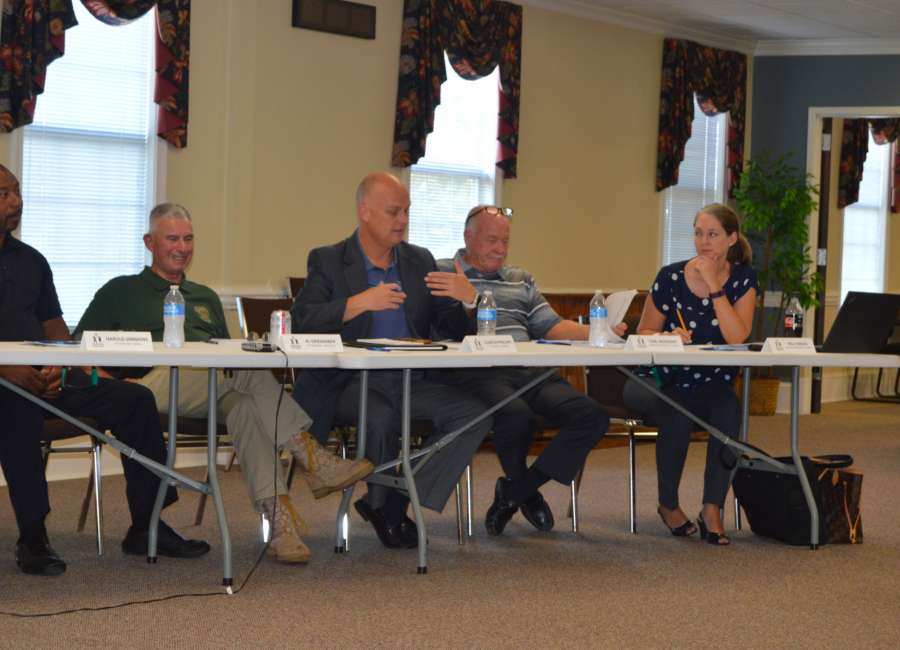 Members of the Coweta County Recreation Task Force will soon take a field trip to area parks – including ones in located neighboring counties.
The task force, which is made up of representatives from Coweta County, the Coweta County School System, Newnan, Senoia and Grantville, unanimously voted on the site visits during their monthly meeting Wednesday night.
The vote came not long after the group read and discussed the results of a recent countywide parks and recreation survey, which left members at an impasse.  
The online survey was created so the Coweta County Recreation Task Force could get public input on recreation needs.
Despite its being online for one month, only 825 people responded to the survey.
Most people said their families participate in between 1 – 3 Coweta County Recreation programs and / or 1 – 3 association sports programs.
While people said they were "somewhat satisfied" with the Coweta County Parks and Recreation and their programs on the survey, people also said they "had not visited" many of the counties facilities.  
Those recreational areas included: Andrew Bailey Park, Brown's Mill Battlefield, Central Park, Clay-Wood Community Center, Grantville Park, Hunter Complex, Riverside Park, Seavy Street Park in Senoia, Temple Avenue Park and Whitlock Park.
"There was an overwhelming response of the number of parks not visited. What are we missing?" said Newnan City Manager Cleatus Phillips.
"We have the facilities, but they're not being utilized," said Grantville City Manager Al Grieshaber. "But when people have gone to county parks, we got marks of good or above."
People who took the survey were also allowed to leave comments on what they'd like added or changed at Coweta County recreational areas.
According to the survey, most people want the Coweta County Parks and Recreation Authority to host more local tournaments and add online registration for clubs.
Other suggestions included: more bathrooms, hiking trails, playground equipment, dog parks, additional programs like lacrosse, a splash pad, pool or aquatic center.
Coweta County resident Shirley Church had some different ideas.
"As a grandparent, we're always looking for things to do with our grandchildren," she told the group on Wednesday. "I'd like more hiking trails. There's nothing like going to walk with a grandchild or taking them swimming. I'd like to see more pools for young children and a large swimming area for seniors.
"There's also a large horse community in this area," Church continued. "We need more horse trails for our four-legged friends. The equestrian park in Coweta County is too small. If an arena is built, the county could bring in high-end horse shows to the area."
After a 30-minute discussion, members of the task force seemed to be left with more questions than answers.
"This survey should be one tool to formulate our response, not our only tool," Phillips said.
"But we're at that stage where a lot more people are coming into the county, and we need to start offering more," said Coweta County Parks and Recreation Director Carl McKnight.  
The group agreed to visit some Coweta County parks on Tuesday, July 31, and will plan a separate trip to visit recreational areas in either Fayette or Troup Counties.
That date was not set during Wednesday's meeting.