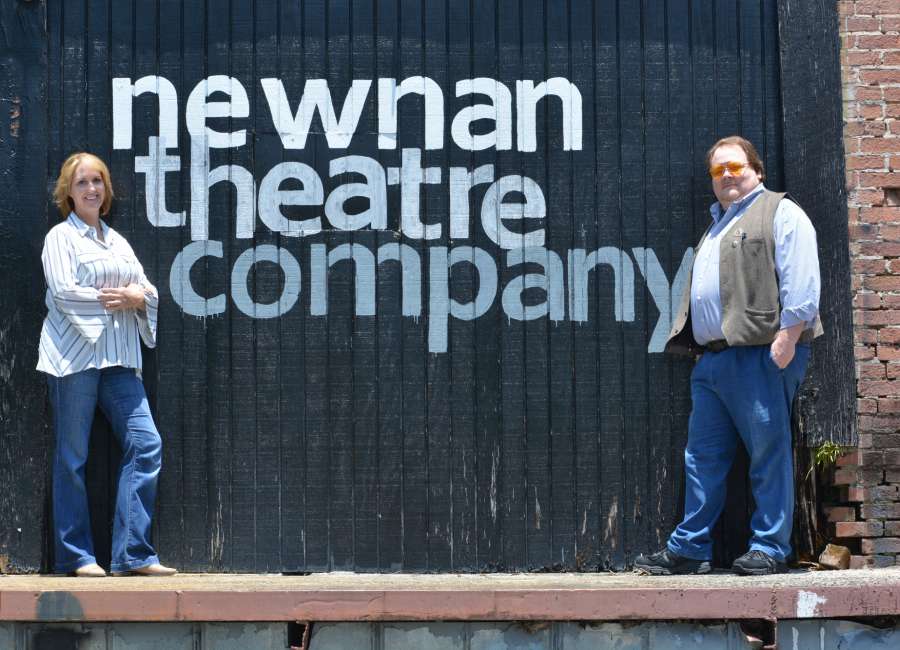 Newnan Theatre Company has bought its facility at 24 First Ave.

As cast and crew prepare for the August production of "Of Mice and Men," they are taking a historic step. "Of Mice and Men" will open Aug. 16, the first production in the building since the purchase.
The purchase follows an 18-month campaign among its base of patrons. NTC has been renting the First Avenue property for nearly two decades. The building was previously used as a planing mill and a hardware store, and was sold to NTC by Newnan businessman Joe Crain.
Dr. Ralph Davis, chairman of NTC's nonprofit board of directors, announced at the company's annual gala in February 2017 that the board had adopted a goal to purchase the building in order to provide a permanent home for Newnan Theatre Company.  
Davis branded the campaign, "PERMANENCE," and from that moment NTC began raising funds and making plans to purchase the property.
"Our patrons, volunteers, and cast members have been our foundation," Davis said. "Now that we have full ownership of this magnificent building with its proud history, NTC is positioned to do even more in support of the arts and arts education in Coweta County and the region."
NTC completed its 40th season as a theater company in May.
"Since the mid-'90s, NTC has rehearsed, built and torn down sets, stored and used costumes and props, and entertained and inspired thousands of people here," said NTC Managing Director Mary Caroline Moore.
"For the last six years, we've also taught elementary and middle schools students at our Academy of Theatre Arts here, and we've run summer camps for the same ages for longer than that," she added. 
Moore said the theater company should have an easier time getting grants for future projects because so many grant programs require a nonprofit to own or have a long-term  lease on its facility.
The 24,500-square-foot building houses two performance stages – a large mainstage with fixed seating for more than 135, plus a more intimate black box theater with flexible seating, rehearsal space, a set design and construction shop, set and prop storage, a costume shop, offices and a large kitchen.
The building also features a high-ceilinged lobby with exquisite wood floors, several chandeliers, and a grand piano. 
"We look forward to many more years of captivating dramatic performances, inspiring classes for young people, and supporting the arts as 'Coweta's Home For Theatre' here," said Moore. "Our board did not set a deadline for making this purchase, but we are all thrilled that our patrons and friends made this purchase possible in such a short time."
Moore added that ownership frees NTC up to undertake many planned improvements.
"The next big thing we're working on is a new campaign, Raise the Roof, to replace our roof," Moore said. Ideally, the theater volunteers would like to add a pitched roof to the building.
Other plans include adding new seating, enhancing rehearsal space, expanding the shop, improving the landscaping and refurbishing the main entrance and parking areas. 
"As a volunteer-driven organization, our patrons love that every dollar we raise is put back into the building and the programs we offer here." said Davis.
NTC puts on 10 mainstage and black box shows every season, academy classes with a spring and fall performance, summer camps, eight shows a year by the N.I.T.W.I.T.S. improvisational troupe, and training workshops.
"We're always looking for more volunteers, and this purchase puts us in a wonderful position to raise our visibility as one of the oldest and most accomplished arts organizations in the south metro region," Moore said.