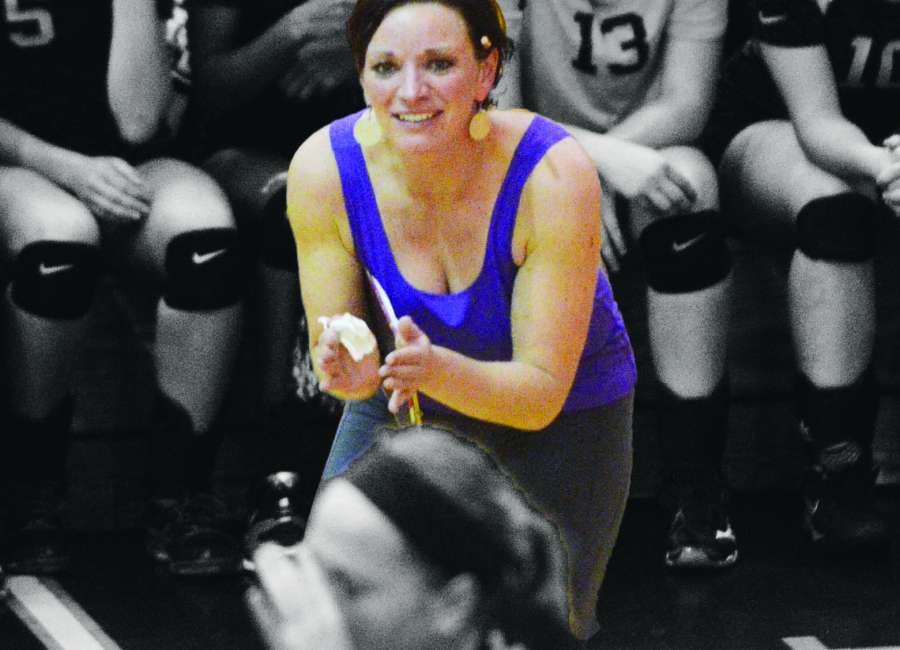 One of the first things you are taught by journalism professors is not to get emotionally involved or personally invested in the stories or the people you cover.
Well, journalist are human and sometimes that's easier said than  done.
In community journalism, especially, you get to know the coaches up close.
You quietly root for their teams to be successful and you enjoy it when they achieve something special or great.
 After all, those stories are always easy and fun to write.
Along the way, you know there will be highs and lows that go along with covering teams. 
After spending 30 years in this business, I sometimes feel like I am on a roller coaster at Six Flags and I will never get off .
Sports writers are used to writing about wins and losses. It obviously goes with the territory.  Writing about death is something totally different for most of us in this line of work.
Thankfully, it's something in my little career world I have only had to do a handful of times.
It's going to take awhile for anybody who knew former East Coweta volleyball coach Amber McClure to come to terms with her death, including myself.
Death is hard period. It even harder when that person is young and so full of life, but cancer has no age limit.
What McClure accomplished in her short 38-years on this earth is amazing. 
She was giant among high school volleyball coaches, already winning two state titles—those coming the past two seasons after she left East Coweta for Harrison High School in Cobb County.
In her three seasons at East Coweta, she turned the Lady Indians into a state power and dispelled the myth that only good volleyball is played on the northside of Atlanta.
She had a fiery personality, and she always challenged her players to reach for the top of the mountain. 
Her biggest hope for the young women who played for her was they achieve greatness on an off the court.
McClure made those player from East Coweta believe in themselves. 
She led East Coweta into uncharted waters, putting together three special seasons while serving as head coach, especially the 2014 season.
East Coweta made it all the way to the final four that year setting a school record with 52 wins.
Win  or lose she always took time for an interview that includes shortly after North Cobb knocked the Lady Indians out of the tournament at the Final Four.
She talked about how proud she was of her team, and  at the end of our short talk, she even thanked me for the coverage and coming all the the way to Kennesaw for the big match.
If we weren't at one of her matches, she texted us her scores. She helped us do our job and she wanted to promote her team. 
I hated to see her leave East Coweta, but coaching at Harrison was a golden opportunity for her, and boy, did she make the best of it.
After marrying the love of her life, Kevin Fayerweather in February, McClure was sitting on top of the world.
She was also coming home, set to coach again in Coweta County after accepting the job at Newnan High School when the cancer hit.
Newnan has tasted success in volleyball, but McClure no doubt would have taken it up a notch.
Even when she was fighting to get well, she was preparing for her first season patrolling the sidelines at Newnan.
If ever there was an ambassador for her sport, she was it, but more than anything else, she influenced the lives of so many people.
(Doug Gorman is sports editor of the Newnan Times-Herald. He can be reached at dgorman@newnan.com).